Paraguay's president signs law revoking immunity for soccer confederation headquarters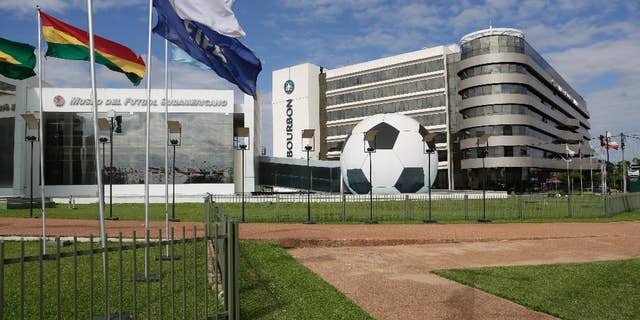 ASUNCION, Paraguay – Paraguay's president has signed a law repealing the immunity that the headquarters of South America's soccer confederation enjoyed for nearly two decades.
Thursday's action by Horacio Cartes is part of the fallout from a U.S. investigation into an alleged bribery scheme in FIFA.
The U.S. Department of Justice indicted 14 soccer and business officials in May. One is Paraguay's Nicolas Leoz, a former FIFA executive committee member. He was also a former president of the confederation, known as CONMEBOL.
Leoz lobbied Paraguay's legislators for the 1997 law making the headquarters exempt from legal intervention. The immunity included protection from the kind of raids that happened in May at FIFA and CONCACAF headquarters in Switzerland and Miami.
Through his lawyer, Leoz has said he's innocent and plans to fight U.S. extradition.