Pantless pursuer arrested in Florida for exposing himself to women on the street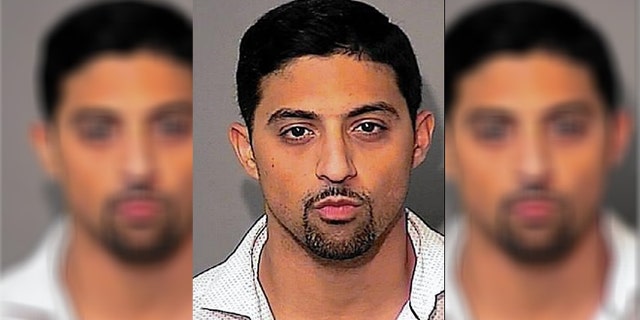 A Florida man literally got caught with his pants down.
Wilfredo Nazario, 31, from Orlando, was arrested after he allegedly inappropriately touched himself in his car while not wearing any pants and following two women. He has been charged stalking and indecent exposure.
One of the women said that she was waiting to cross the street at an intersection when a man in a white, four-door Toyota pulled up beside her. The man, allegedly Nazario, had no pants on and was touching his private parts while looking at her with his eyes and mouth wide open, the arrest affidavit said, according to the Orlando Sentinel.
Nazario then allegedly sped away and cut through the parking lot of a 7-11 convenience store to approach the woman again, at which point she became frightened of his intentions. She fled into the America's Best Inn – with Nazario purportedly still following her – and asked the front desk of the hotel to call the police.
"I was walking really fast because I was scared. Like, this guy is going to kill me," the 29-year-old victim told a local news station. "He targeted me because he saw me that I saw him doing that."
While the woman was in hotel, another woman reported that a pantless pursuer had been following her.
Deputies eventually found Nazario near a Howard Johnson Inn and while he denied being the culprit, both women positively identified him and his car.
This is not the first time that Nazario has purportedly exposed himself in public. Court records show he was arrested in 2009 in Florida's Orange County for exposure of sexual organs.
"I don't want him in the streets because I have kids," said one of the victims.
Nazario is currently being held in Osceola County Jail on a $4,000 bond.