Panama rallies around US-trained engineer in bitter fight to save canal's $5 billion expansion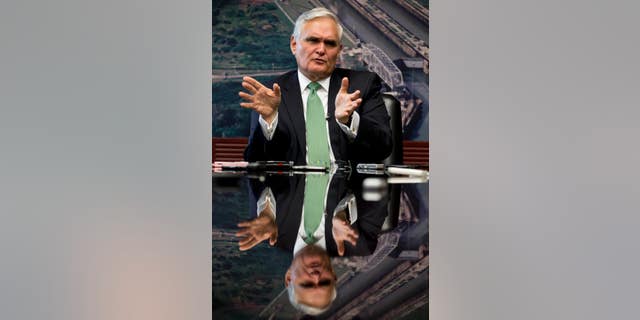 PANAMA CITY – Jorge Quijano has the weight of Panama's pride and a good chunk of global commerce on his shoulders.
Yet weeks of acrimonious, late-night negotiations to rescue the Panama Canal's $5.25 billion expansion haven't taken a toll on the canal's top administrator, who wakes at 5 a.m. each day for a 40-minute walk.
Quijano is struggling to find a way out of a dispute over $1.6 billion in cost overruns that threatens to delay expansion. He's trying to hold the builders to their contract. And Panamanians are cheering him on.
Since the crisis erupted, the nation of 3.4 million has rallied almost unanimously behind the 61-year-old engineer, thrusting him into the media spotlight to defend the canal, which is almost synonymous with the nation's identity.