Panama Papers: Partial list of celebrities, government officials named in leak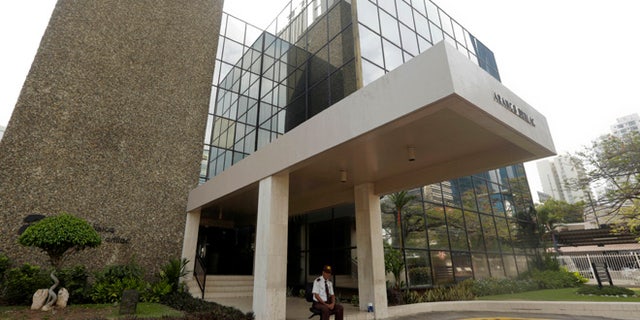 NEWYou can now listen to Fox News articles!
Hundreds of powerful businessmen, government officials, criminals, sports stars and celebrities have been named in a huge trove of documents detailing their dealings with Panama-based international law firm Mossack Fonseca.
In one of the most widespread investigative reports brought to light by an international coalition of media outlets, more than 214,480 companies and 14,153 clients – a cache of 11.5 million records – are said to be named as having links to the company that provides offshore finance services.
The nonprofit group International Consortium of Investigative Journalists, which released the report, said it would release the full list of companies and people linked to Mossack Fonseca early next month.
Here is a partial list of those already announced:
Soccer star Lionel Messi
The Argentinian soccer star is allegedly involved in "setting up a tax fraud network" through a Panamanian company – Mega Star Enterprises – with the alleged purpose of avoiding taxes on image right deals. In a statement, Messi's family said they are considering legal action against "the media outlets that have published this news," calling the company "completely inactive."
"The Messi family wishes to make it clear that Lionel Messi has not carried out any of the actions he is accused of, the accusations of having created a new web of tax fraud and, even, money laundering, are false and libelous," the statement read.
Spanish director Pedro Almodovar (and brother Agustin Almodovar Caballero)
The brothers set up an offshore company aimed at expanding their international film business in the 1990s.
Agustin Almodovar says he launched the company in 1991 but shut it down "because it did not fit with the way we worked." He also apologized for the "damage my brother's public image is suffering, caused only by my lack of experience in the first few years of our family business."
Argentina President Mauricio Macri
The office of Argentine President Mauricio Macri confirmed that a business group owned by Macri's family had set up Fleg Trading Ltd. in the Bahamas. But it said Macri himself had no shares in Fleg and never received income from it.
Sergi Roldugin, Arkady Rotenberg and Boris Rotenberg, friends of President Vladimir Putin
The spokesman for the Russian President says he is the "main target" of the media investigation into offshore accounts, but that he was not implicated in any wrongdoing.
The documents published by more than 100 media outlets alleged that Putin's friends, including a leading cellist, were engaged in an offshore scheme.
Putin's spokesman Dmitry Peskov says "it's obvious that the main target of such attacks is our president," and claimed that the publication was aimed at influencing Russia's stability and parliamentary elections scheduled for September.
Ivan Zamorano, retired Chilean and Real Madrid soccer player
The former soccer player's image rights were held by Fut Bam International Ltd., while he played for Real Madrid in the 1990s. Fut Bam is based in the British Virgin Islands, which has an effective tax rate of zero, and lists Zamorano as its owner.
Actor Jackie Chan
The Hong Kong film star reportedly has at least six companies represented by Fonseca's firm, though he too may have used the companies legitimately for business purposes rather than for tax avoidance.
Michel Platini, former President of the Union of European Football Associations (UEFA)
Suspended UEFA president Michel Platini says all his accounts and assets are known by tax authorities after he was named in leaked documents about offshore accounts from the Panamanian law firm Mossack Fonseca.
According to the Le Monde newspaper, Platini has been managing an offshore company funded in Panama in 2007 and named Balney Enterprises Corp.
Gabriel Iván Heinze, Argentine former soccer player with Manchester United
The former soccer player created the Galena Mills Corp., in the British Virgin Islands, in 2005. That year he signed a contract with Puma AG that guaranteed him payments of at least $1 million over five years. All payments were channeled through the offshore company.
According to the Irish Times, a spokesman for Heinze said "the set up of Galena Mills was a part of a succession strategy, in case something bad could happen to Heinze."
Others named include:
Ian Cameron, father of Prime Minister David Cameron
Pilar de Borbon, sister of former Spanish King Juan Carlos I
Daniel Muñoz, aide to former Argentina presidents Cristina Fernandez de Kichner and Nestor Kichner
Juan Pedro Damiani, member of the FIFA Ethnics Committee
Juan Armando Hinojosa, the "favorite contractor" of Mexican President Enrique Peña Nieto
Sigmundur Davíð Gunnlaugsson, Prime Minister of Iceland
Néstor Grindetti, Mayor of Lanús, Argentina
João Lyra, Member of the Brazilian Chamber of Deputies
Alfredo Ovalle Rodríguez, intelligence agency associate in Chile
Pedro Delgado, former Governor of the Central Bank of Ecuador
Riccardo Francolini, former chairman of the state-owned Savings Bank in Panama
César Almeyda, Director of Peru's National Intelligence Service
Victor Cruz Weffer, former Venezuelan commander-in-chief of the army
Jesús Villanueva, former Director of Venezuela's state-owned oil and gas company PDVSA
Idalécio de Oliveira, potential briber of Brazil's President of the Chamber of Deputies Eduardo Cunha
Javier Molina Bonilla, former advisor to Ecuador's Director of the National Intelligence Secretariat Rommy Vallej
César Rosenthal, son of former Honduran Vice President Jaime Rosenthal
Hugo and Mariano Jinkis, Argentinean businessmen also implicated in the 2015 FIFA corruption case
Leonardo Ulloa, Argentine professional soccer player
The Associated Press contributed to this report.