Palestinians Want UN Session on Israel Settlements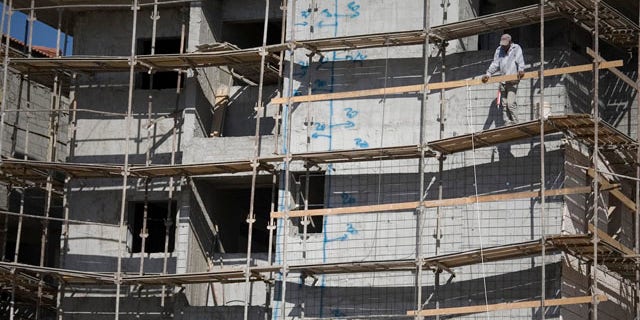 RAMALLAH, West Bank -- The Palestinian president wants a U.N. Security Council session to discuss Israeli settlement construction, the official Palestinian news agency said Wednesday, a day after President Barack Obama and Israel's premier exchanged harsh statements on the issue.
Israel's Interior Ministry announced this week that a plan to build 1,300 new apartments in Jewish neighborhoods in disputed east Jerusalem would be made available for public comments -- a procedural step preceding construction. That set off a round of condemnations, highlighted by Obama's remark that such plans are unhelpful to efforts to restart peace talks.
Israeli Prime Minister Benjamin Netanyahu retorted with a harsh statement from his office Tuesday declaring that Jerusalem is not a settlement, Israel had never agreed to freeze construction there and it would continue building housing. Israel's claim to all of Jerusalem is not recognized by the international community and the Palestinians seek the city's eastern sector for the capital of a future state.
The sharp exchange came during Netanyahu's trip to the U.S., where American officials are trying to find a formula to rescue the Mideast peace talks relaunched at the White House in September. Netanyahu meets Secretary of State Hillary Rodham Clinton on Thursday.
Palestinians have refused to continue the talks unless Israel renews a 10-month slowdown in West Bank settlement construction that expired in September. Netanyahu has refused to do that, saying the settlement issue should be discussed in negotiations.
On Wednesday, the WAFA news agency said Palestinian President Mahmoud Abbas instructed the permanent Palestinian representative at the U.N. "to request an urgent meeting of the U.N. Security Council ... to study the issue of settlements spreading through Jerusalem and the West Bank."
There was no reference to the widely touted idea of asking the Security Council to recognize a Palestinian state. Abbas has threatened to do that if peace talks fail, but that may be a pressure tactic aimed at both the U.S. and Israel.
The WAFA report did not say when the formal request for a Security Council meeting would be made.
Abbas controls only the West Bank after the Islamic militant group Hamas overran the Gaza Strip in 2007, expelling forces loyal to Abbas, who is embroiled in a power struggle with Hamas in the West Bank as well.
Israel, which has overall security control of the West Bank, has also been cracking down on Hamas.
On Wednesday, Israeli soldiers arrested a prominent Hamas lawmaker from the West Bank in a pre-dawn raid.
The military said in a statement that Mahmoud Ramahi had been involved in recent Hamas activity. It gave no further details. Israel considers Hamas, an Iranian-backed militant group that has killed hundreds of Israelis in suicide bombings and other attacks, a terrorist organization.
Ramahi's wife, Amani, said some of the troops who arrested her husband wore face masks.
Ramahi was among dozens of Hamas lawmakers and Cabinet ministers arrested in 2006 after Hamas-linked Palestinian militants in the Gaza Strip captured an Israeli soldier. Ramahi was released in 2009.
Ahmed Bahar of Hamas, the deputy parliament speaker in Gaza, called the arrest "part of the comprehensive, systematic war against our homeland."