Palestinians strike to protest rising prices turn violent in West Bank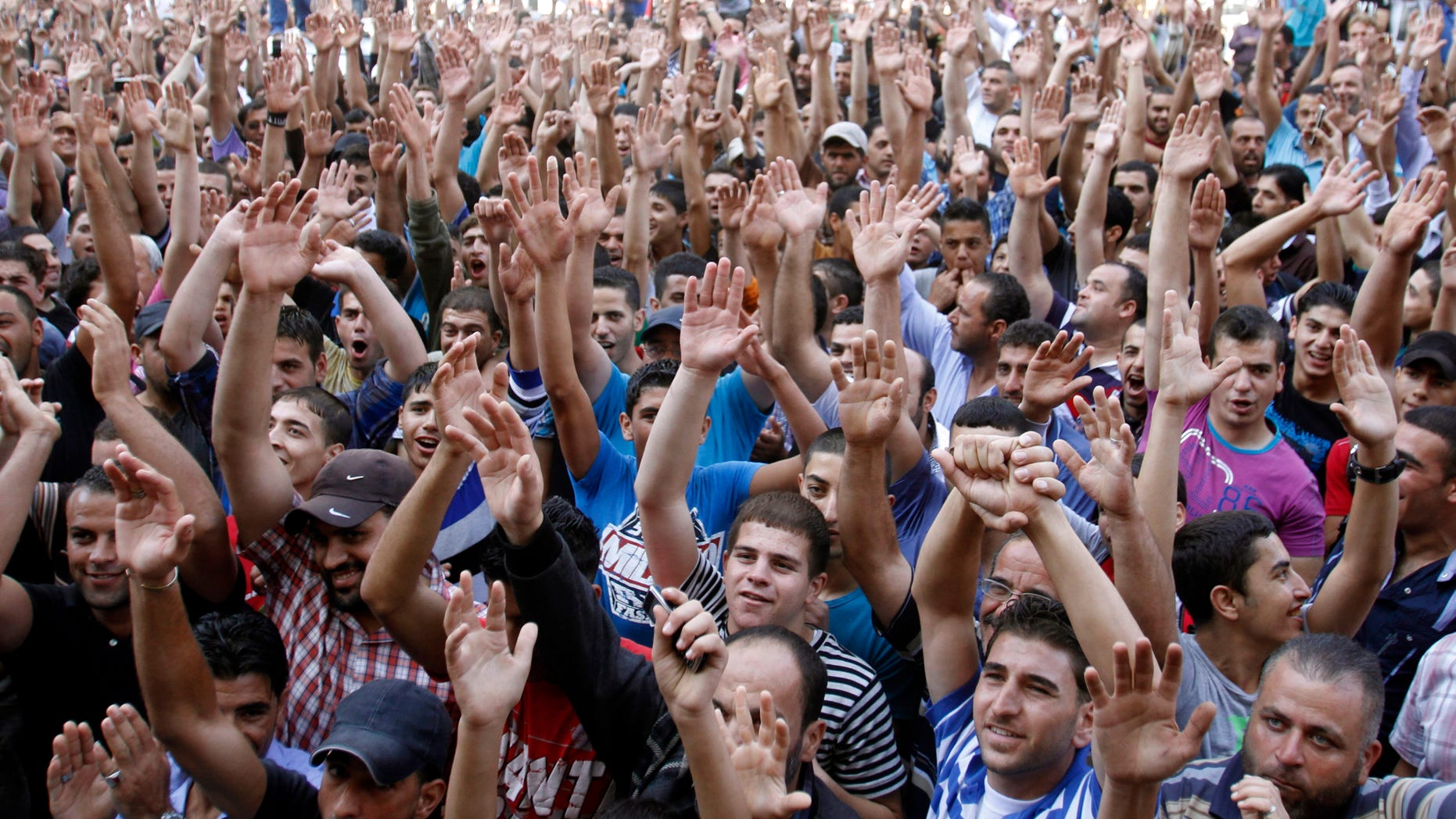 Palestinian protests against the high cost of living have turned violent in the West Bank city of Hebron.
Protesters smashed windows and attempted to storm a municipality building on Monday, then clashed with police.
The police beat some demonstrators and hurled tear gas to disperse the crowd. The violence lasted for about an hour before it was brought under control. There were no reports of injuries.
The unrest follows several days of growing protests throughout the West Bank. Demonstrators are upset over rising prices and the government's inability to pay full salaries to tens of thousands of civil servants.
Much of the rage is directed at Palestinian Prime Minister Salam Fayyad. He says he is crippled by a huge budget shortfall.