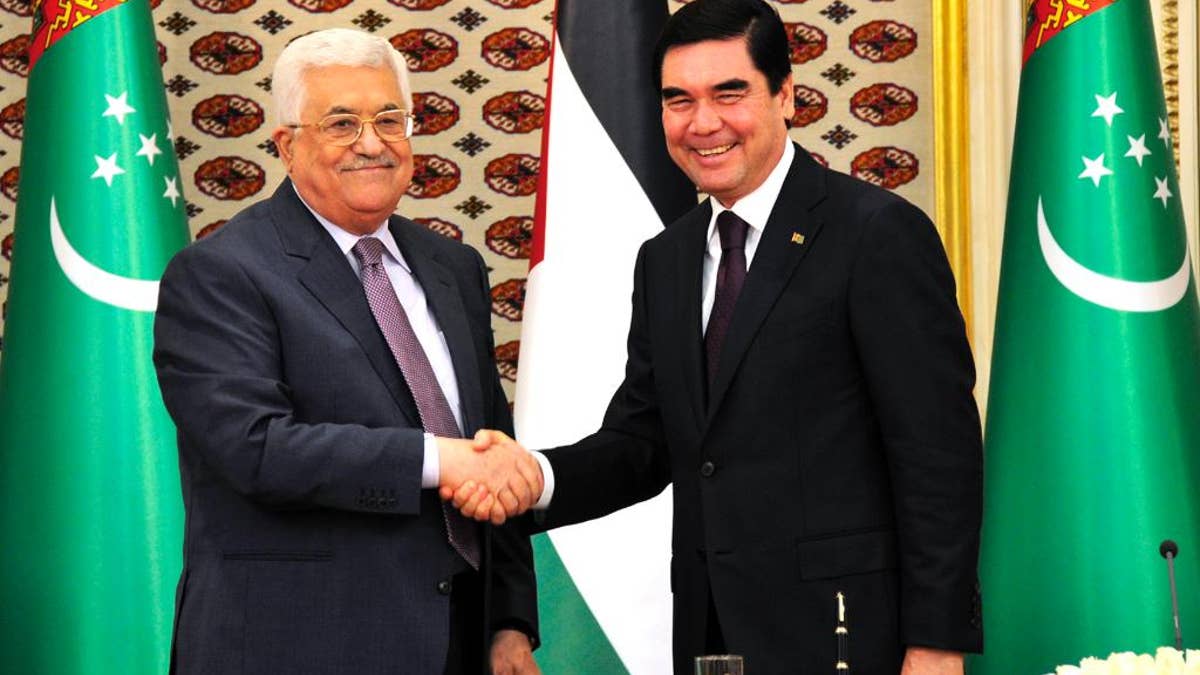 MOSCOW – Palestinian President Mahmoud Abbas is visiting Turkmenistan, an energy-rich ex-Soviet Central Asian nation, for the first time.
Speaking after Monday's talks with Turkmenistan President Gurbanguly Berdymukhamedov, Abbas said they discussed issues related to the Mideast peace settlement.
Abbas said the Palestinian delegation will also attend a Mideast peace conference hosted by France. Israeli Prime Minister Benjamin Netanyahu has said Israel will not attend the conference later this year, arguing that direct talks should resume between the two sides.
Abbas also said he has "high hopes" for prospective Mideast peace talks in Moscow, but gave no details.
Russia has proposed hosting a meeting of the Israeli and the Palestinian leaders, but sharp differences between them have raised doubts if such a meeting could take place.