Palestinian Fatah party ends conference with boost for Abbas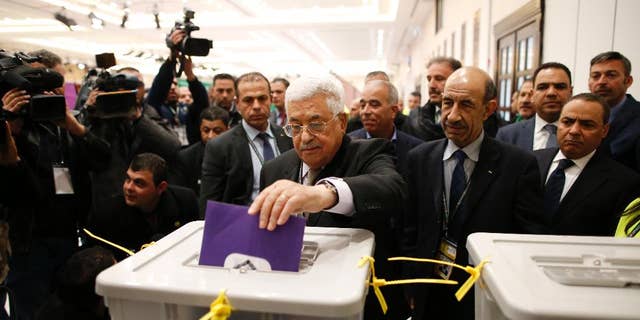 NEWYou can now listen to Fox News articles!
RAMALLAH, West Bank – President Mahmoud Abbas' long-dominant Fatah movement has concluded a special conference by cementing the rule of the longtime leader and shutting out his key rival.
Final results of the Fatah conference election Sunday showed no significant change at the top, and no real challenge to the 81-year-old Abbas. Jailed Fatah leader Marwan Barghouti got the most votes for the 18-member Central Committee, followed by former security official Jibril Rajoub. The strong showing for Rajoub could signal him as a potential eventual successor to Abbas.
Most significantly, Abbas appears to have succeeded in blocking the return of his exiled rival, Mohammed Dahlan. Analyst Jihad Harb said that Abbas has emerged stronger from the conference and "got rid of some annoying voices in the leadership" while elevating those more loyal to him.