Pakistan's top court orders former President Musharraf to appear in treason case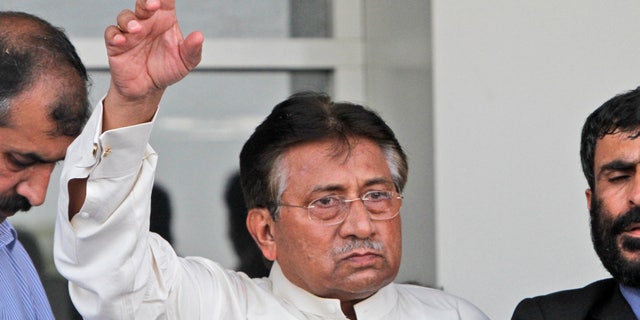 ISLAMABAD – Pakistan's top court has ordered former military ruler Gen. Pervez Musharraf to appear before the judges in connection with allegations that he committed treason while in power.
The Supreme Court on Monday ordered a notice to be sent to Musharraf to appear in court the following day.
The judges were responding to several petitions filed alleging that Musharraf committed treason by suspending the constitution and sacking senior judges, including the Supreme Court's chief justice, while in office.
Musharraf seized power in a military coup in 1999 but was forced to step down almost a decade later under threat of impeachment by Pakistan's main political parties.
Musharraf left Pakistan in 2008 and spent over four years in self-imposed exile before returning last month.