Pakistan's Musharraf leaves for treatment abroad despite treason charge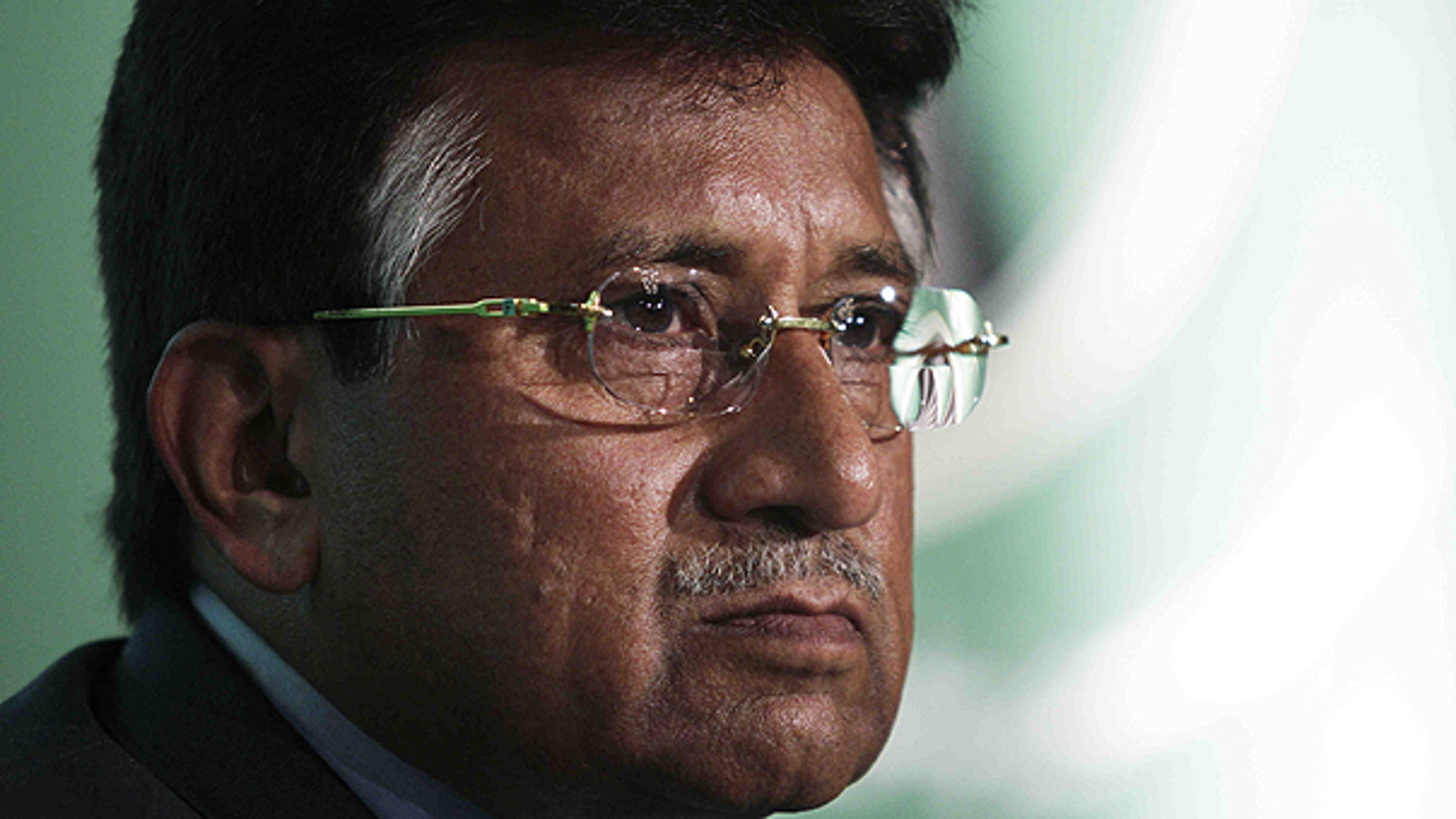 Former military ruler Pervez Musharraf left Pakistan early Friday morning to receive medical care abroad, his aides said, leaving behind his trials on treason and murder charges for a city where he lived in exile for years.
The 72-year-old former military chief has pledged to return to Pakistan, where he seized power in a 1999 bloodless coup, and the country's supreme court granted him permission this week to travel abroad for treatment of a back injury.
However, prosecutors and others in Pakistan greeted his departure with suspicion that Musharraf may remain abroad to avoid his trials, some of which carry the possibility of a death sentence.
"What once began as a historic treason trial, either radically altering the civil-military imbalance or shaking the foundations of democracy in the country, is now all but over in name," the country's English-language Dawn newspaper wrote in an editorial Friday.
Musharraf flew out of Pakistan's port city of Karachi early Friday morning aboard a commercial flight to Dubai in the United Arab Emirates, his lawyer Anwar Mansoor Khan and aide Mohammad Amjad said. Spokeswoman Aasia Ishaq said he might seek care in either the U.S. or Britain for a vertebra fusion surgery, as well as visit the American Hospital in Dubai.
Officials in Dubai did not respond to a request for comment Friday, the start of the Emirati weekend. The state-run WAM news agency also did not report on Musharraf's arrival to the home of the world's tallest building and luxury malls.
Musharraf's aides all uniformly said he would return to Pakistan, though many remain suspicious about the timing of his illnesses.
"For sure he will come back to the country," Ishaq said. "Our president is not the kind of person who shall be deemed as coward ... If he wanted to flee the cases, he would have not come back home at the first stage."
Musharraf has owned a home in Dubai and lived there and in London in self-imposed exile for some 4 1/2 years after stepping down from office in 2008. He returned to Pakistan in 2013, hoping to run for president as a democratic candidate, but quickly became embroiled in a series of criminal trials over his rule.
Those cases include a treason trial over suspending Pakistan's constitution in 2007 when he declared emergency rule and fired almost all the senior judiciary, a charge that carries the possibility of a death sentence. He faces a murder case over his decision to launch a raid on Islamabad's Red Mosque and affiliated women's seminary the same year over it harboring militants, an operation that saw over 100 people killed. He was accused of orchestrating the murder of Baloch nationalist leader Akbar Bugti, though a court early this year acquitted him.
He also faces trial on accusations he was involved in the 2007 assassination of former Prime Minister Benazir Bhutto, who also lived for a time in exile in Dubai. Musharraf repeatedly has declared his innocence and described the cases against him as being politically motivated.
Since facing the charges, Musharraf has avoid most of his court appearances, citing a variety of illnesses and ailments. He has spent months in the Armed Forces Institute of Cardiology in the garrison city of Rawalpindi and was hospitalized as recently as February after reportedly suffering chest pain and breathing problems.
Many viewed Musharraf's trials as the first chance to truly address Pakistan's long history of military coups since it split from India in 1947 and became its own nation. None of Pakistan's army chiefs had faced criminal prosecution before Musharraf.
But Pakistan's military and intelligence agencies still hold major power in this country that saw its first democratic transition of power only in 2013. Musharraf also was an ally, albeit an uneasy one, of the U.S. after the Sept. 11, 2001, terror attacks, allowing NATO to drive supplies through Pakistan to bases in Afghanistan while also allowing drone strikes targeting militants in his country's northern tribal regions.