Pakistan's most populated city may soon be run by a man in prison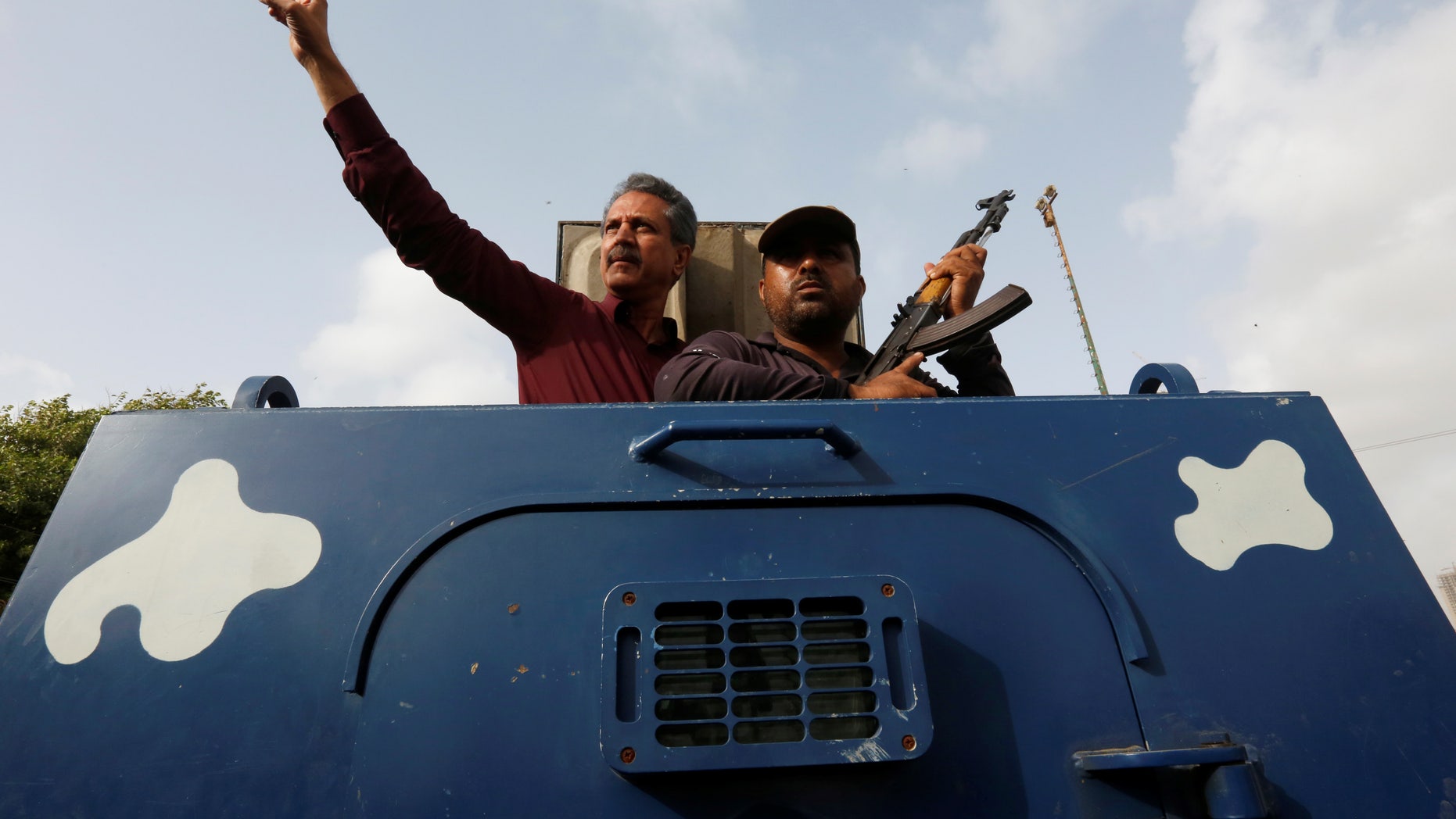 A political leader who could soon become the mayor of Pakistan's largest city, Karachi, may not be able to step inside the mayor's office for months -- because he's reportedly sitting in prison on a string of charges, including arranging health care for terrorists.
Pakistan's military locked up Waseem Akhtar, a former member of the country's parliament, more than a month ago, The Guardian reported. However, his political party, the Muttahida Qaumi Movement or MQM, reportedly won control of the Karachi Metropolitan Corporation's council and indicated it would select Akhtar as the port city's new mayor on Wednesday.
Karachi's estimated population topped 16 million in 2015.
Akhtar, 60, also stood accused of inciting riots across the city in 2007, The Guardian added.
MQM senator Nasreen Jalil said the charges could keep Akhtar behind bars for months, so his allies would likely ask to set up a special office for him in jail. "Obviously he should be on the ground to do his work but we just have to work around it."
The tension between Akhtar and the military helped trigger new violence this week. Troops raided and sealed several MQM offices Tuesday in Karachi, neighboring Hyderabad district and elsewhere, Brig. Gen. Khurram Shahzad said, adding that some weapons had been confiscated.
The Rangers, a paramilitary force that polices Karachi, also arrested other MQM leaders and lawmakers.  Fighting in Karachi Monday night into Tuesday left one person dead and eight wounded, officials said.
The secular party represents ethnic Mohajirs -- those who fled to Pakistan from India during the 1947 partition -- and has long dominated politics in Karachi. Its supporters have staged violent protests and clashed with political rivals and police in the past.
MQM supporters attacked three TV stations and clashed with police in Karachi after their self-exiled leader, Altaf Hussain, delivered a speech by phone from London against the Pakistani government on Monday night.
After the speech his supporters chanted "Down with Pakistan."
The Interior Ministry said it would discuss the matter with British authorities and called on London to "cooperate to bring to justice this man involved in such heinous crimes," without elaborating.
Hussain later apologized in a statement, saying he was under mental stress during the speech.
Other party leaders distanced themselves from Hussain. Central party leader Farooq Sattar told a press conference that Hussain's explanation for the speech was "intolerable" and "unacceptable."
Standing before reporters with several MQM lawmakers behind him, Sattar said all party decisions from now on would be taken inside Pakistan.
The Associated Press contributed to this report.