Pakistan's field hockey coach resigns over failures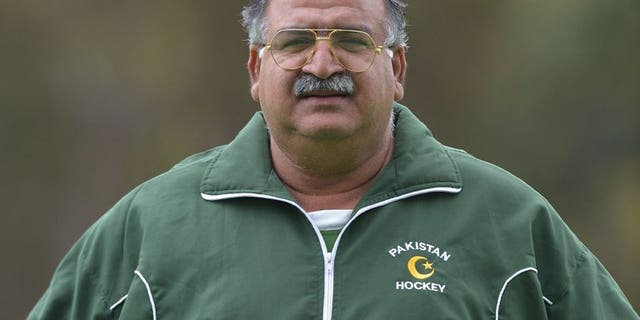 LAHORE, Pakistan (AFP) – Pakistan's field hockey head coach Akhtar Rasool resigned from his post Tuesday after the national team failed to qualify for next year's World Cup.
Pakistan, once considered an Asian giant in the sport with four world titles and three Olympic golds, failed to achieve victory in the Asia Cup in Malaysia earlier this month -- an event which they needed to win to qualify for the World Cup in the Netherlands.
Pakistan also failed to finish among the top three in the World Hockey League in Malaysia in July, which could have earned them a direct berth in the World Cup.
To add to their woes they were also eliminated from next year's Commonwealth Games in Glasgow after a tussle between the two factions of the Pakistan Olympic Association delayed their entry for the Games beyond the deadline.
Rasool, who has been the coach for over a year, said he has tendered his resignation to the Pakistan Hockey Federation (PHF).
"I have resigned from the post and have sent my resignation to the federation," he told reporters.
His resignation is the second this month after PHF secretary Asif Bajwa quit his post over the team's failure.
Despite the failures on his watch Rasool is among the favourites to take over as PHF president in federation elections next month.
"I have given my blood to hockey," said Rasool, a former captain and a member of Pakistan's 1982 World Cup-winning team.
"I will consult my close friends before taking a decision on contesting the PHF elections."
Pakistan also has another Olympian Tahir Zaman as deputy coach who is favourite to replace Rasool.
Pakistan finished eighth in field hockey at the Beijing Olympics in 2008 and seventh in last year's Games in London.
Their only achievement since winning the World Cup in 1994 was a gold in the Asian Games three years ago.