Pakistan's disgraced ex-PM re-elected head of ruling party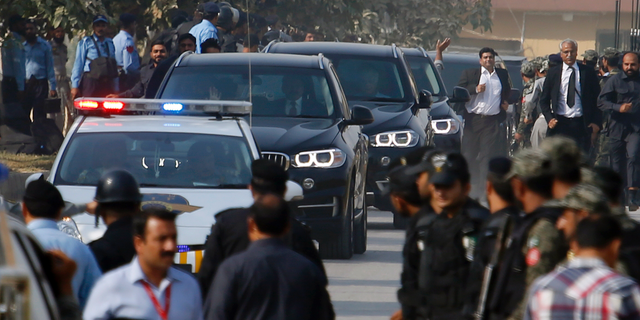 ISLAMABAD – Pakistan's former Prime Minister Nawaz Sharif has been re-elected as president of the country's ruling party, the Pakistan Muslim League, despite the scandal surrounding his dismissal from office.
His re-election on Tuesday came after parliament the previous day approved a bill allowing officials disqualified by courts to hold party offices.
The Supreme Court in July dismissed Sharif over concealing financial assets and he is now facing trial before an anti-corruption court
Pakistan's opposition parties have said they would challenge the new bill in court, saying it was just a means of paving way for Sharif's stay as party president.
Also on Monday, an anti-graft tribunal postponed Sharif's indictment for a week after his children, who are co-defendants in the case, failed to appear in court.