Pakistani state agencies backing terror groups, Indian official says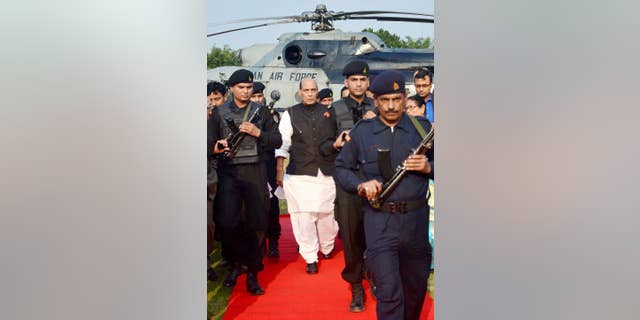 GUWAHATI, India – India's home minister has hit out at Pakistan saying its state agencies are backing acts of terrorism against India.
Rajnath Singh has rejected Pakistan's assertion that non-state actors are involved in terrorism and says Pakistani state agencies are attempting to destabilize India.
Singh was addressing the heads of Indian police, paramilitary and intelligence agencies in Guwahati, the main city in the remote northeastern state of Assam.
He says al-Qaida and other group are hoping to enlist the support of Indian Muslims to promote their objectives but won't succeed.
India has long accused Pakistan of fomenting conflict by arming and training anti-India militants in the northern Indian state of Jammu and Kashmir.
Islamabad says it provides only moral and diplomatic support.