Pakistani prime minister in Afghanistan to ease tensions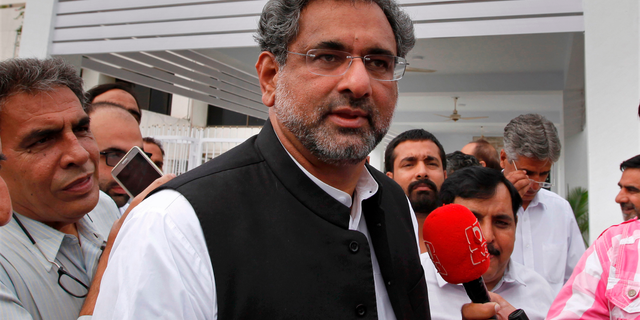 NEWYou can now listen to Fox News articles!
KABUL, Afghanistan – Pakistan's prime minister is in Afghanistan for a day-long visit many see as an effort to ease strained relations between the two neighbors and revive a push for peace talks with the Taliban.
Shahid Khaqan Abbasi was welcomed by Afghan President Asharf Ghani in Kabul on Friday. The two inspected an honor guard at the Presidential Palace before heading in for meetings.
Ghani's spokesman, Shah Hussain Murtazawi, says Abbasi is accompanied by several other top Pakistani officials on the trip.
Pakistan is under pressure from Kabul and Washington to stop offering safe havens to militants blamed for attacks in Afghanistan, a charge Islamabad denies.
Pakistan, widely seen as the only party that can bring the Taliban to the negotiating table, also insists its influence over the insurgents has been exaggerated.