Pakistani militants kill aid workers, blame hero doctor's Bin Laden ruse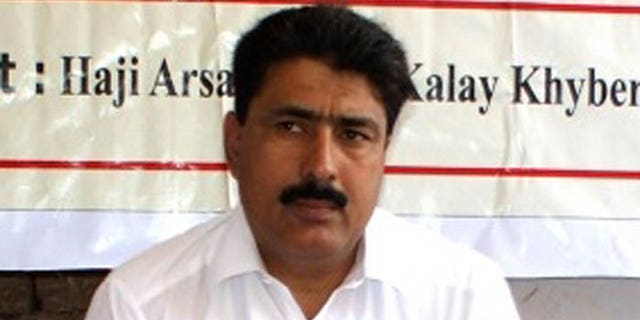 The hero doctor who helped the CIA pinpoint Usama bin Laden was already despised in Pakistan, and now his efforts are being used to justify the murders of aid workers trying to prevent a polio outbreak.
Shakil Afridi, the physician who helped carry out a vaccination ruse designed to get DNA of the occupants of what turned out to be bin Laden's compound, remains in prison. But because of his role in setting up the May 2011 raid, militants regard all medical aid workers as spies, according to aid workers who spoke to FoxNews.com. Several workers have been killed, and more than 250,000 children have not been inoculated, according to the World Health Organization.
[pullquote]
Islamic radicals say the vaccine is Western agenda to sterilize Muslims – a conspiracy theory promoted by the Pakistani Taliban. In June, militants gunned down two aid workers administering polio drops to children in the northwestern region of the country. Some 20 aid workers have been killed since the raid, according to reports.
"We have been facing serious hardships from security agencies as well as militant groups," a USAID worker told FoxNews.com. "We had to carry out our projects through other people [since] we cannot move freely."
Revelation of Afridi's cooperation with the CIA has been an excuse for people to oppose anti-polio vaccines for children, Dr. Janbaz Afridi, deputy director for the Expanded Program on Immunization, said in a report. Janbas Afridi and Shakil Afridi are not related, but both have roots in the same northwestern Pakistan tribal region
The Peshawar-based program, a mission of the World Health Organization, has been brought to a near halt, because people think that every polio worker is a spy, said Afridi.
International aid agencies have spent millions to counter the perception of the lifesaving vaccine through awareness programs, but the number of people rejecting it is rising.
Nearly a quarter of a million children living in Taliban-controlled territory have been deprived of the vaccine since July 2012, according to the World Health Organization. Pakistan is one of three countries along Afghanistan and Nigeria where the poliovirus is endemic.
Many offices have been abandoned or closed by aid workers in the northwest as the situation became more volatile, the aid worker said. He shifted to the capital city of Islamabad after being threatened.
"I personally condemn what Dr Shakil Afridi did in Abbottabad, but he complicated our job," said a community health NGO administrator who closed shop in the troubled region, fearing reprisal from the Taliban. "How can aid workers concentrate on work when they are branded U.S. spies?"
Afridi was sentenced to 33 years in prison, and although he was charged with colluding with a terrorist group, it is widely believed he was jailed for helping the U.S.