Pakistani cleric jailed until hearing on model's murder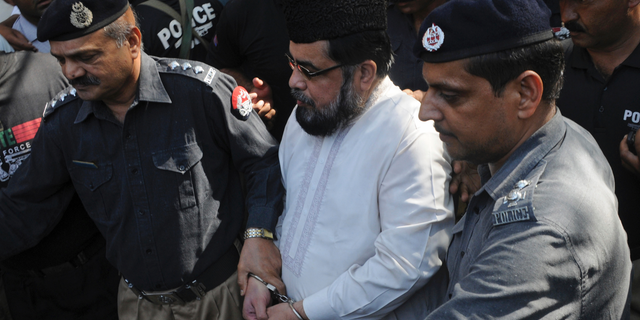 MULTAN, Pakistan – A Pakistani court on Wednesday ordered a Muslim cleric jailed until his next hearing over possible involvement in the 2016 murder of a social media model.
A court official says Judge Mohammad Pervez Khan on Wednesday ordered Mufti Abdul Qawi to jail until his next hearing Nov. 7. The order comes after police completed an investigation of the cleric's possible involvement in the murder of model Qandeel Baloch. Police could reveal their findings at that hearing.
Baloch was found strangled in her home in the city of Multan after posting racy pictures on Facebook of herself with the cleric.
Baloch's brother, Mohammed Wasim Azeem, has confessed to her murder and is facing trial in a Multan court.
Nearly 1,000 Pakistani women are killed by close relatives each year in so-called "honor killings."