Pakistan Taliban leader killed in US drone strike, Afghan officials say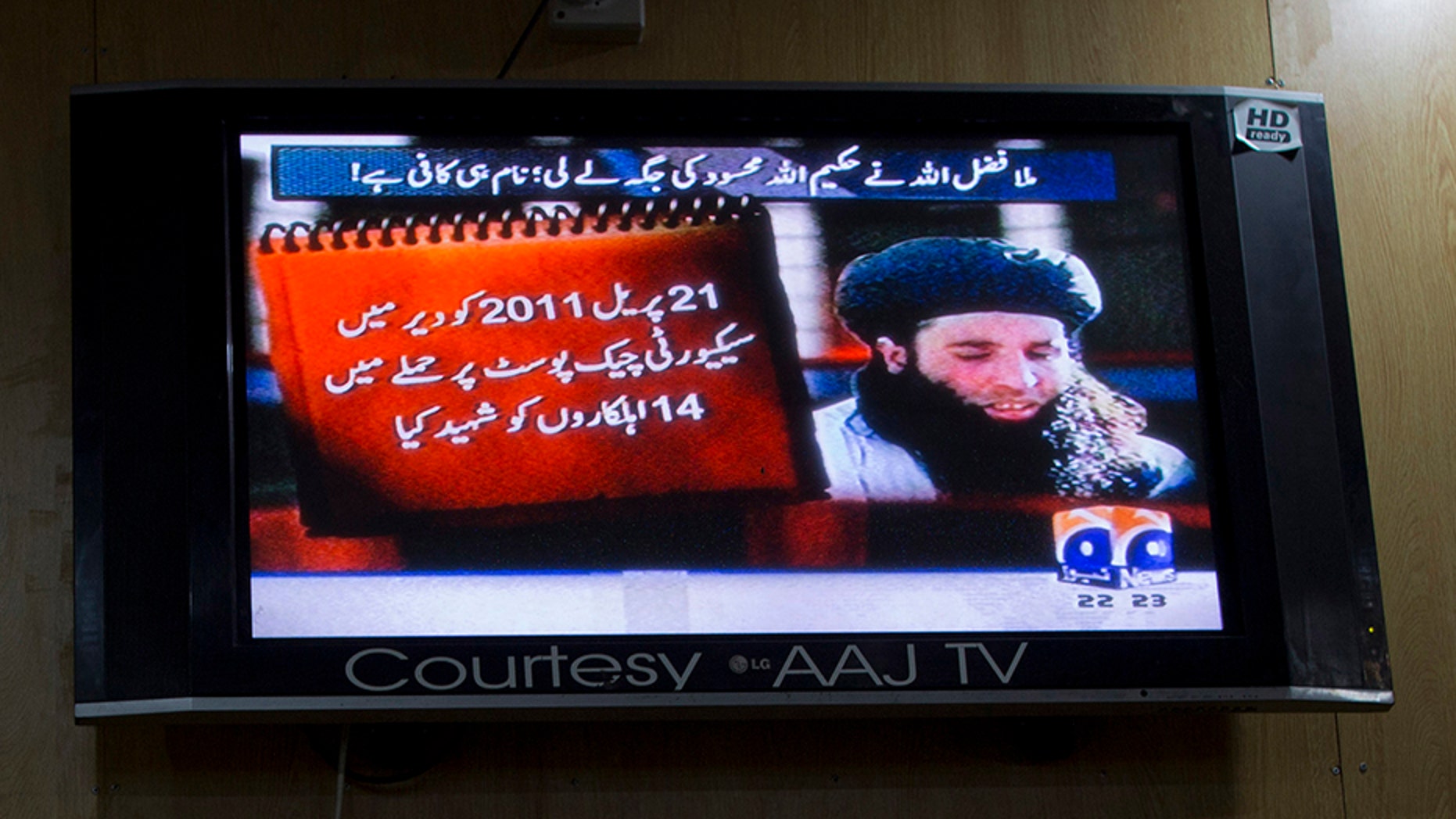 The Pakistani Taliban leader known for beheading police officers and even ordering the assassination of Nobel Peace Prize winner Malala Yousafzai has been killed by a U.S. drone strike, Afghanistan's Defense Ministry says.
Mohammad Radmanish told the Associated Press on Friday that Mullah Fazlullah, the ruthless insurgent leader, died along with two other terrorists a day earlier in the Marawara district along the Afghanistan-Pakistan border.
A statement attributed to U.S. Forces-Afghanistan spokesman Lt. Col Martin O'Donnell said an American "counterterrorism strike" was carried out in the region targeting "a senior leader of a designated terrorist organization," but did not say whether it had killed anyone.
Fazlullah previously ordered the bombing and beheadings of dozens of opponents when his band of insurgents controlled Pakistan's picturesque Swat Valley from 2007 until a massive military operation routed them in 2009.
His insurgent group, the Tehrik-e-Taliban, took responsibility for the brutal attack on an Army Public School in Pakistan's northwestern city of Peshawar in December 2014 when more than 140 children and their teachers were slaughtered.
Survivors of the attack told of insurgents roaming through the school shooting their victims, some as young as 6 years old, in the head.
In 2012, Fazlullah had ordered the killing of Yousafzai for promoting girls' education. Yousafzai returned to her hometown earlier this year, opening a school funded by a charity she established to promote girls education globally.
She has often said that Fazlullah's attempts to silence her backfired and instead he amplified her voice around the world.
Fazlullah rose to prominence through radio broadcasts in Swat demanding the imposition of Islamic law, earning him the nickname "Mullah Radio." His radio talks also aired the grievances of many in the northwest against the government, such as its slow-moving justice system. He also reached out to women, promising to address their complaints about not getting a fair share of their inheritance.
His brutality included public beheadings, often of police officers, according to The Associated Press. His exact age is not known but he was believed to be in his late 30s.
The Associated Press contributed to this report.