Pakistan court orders arrest of Prime Minister Ashraf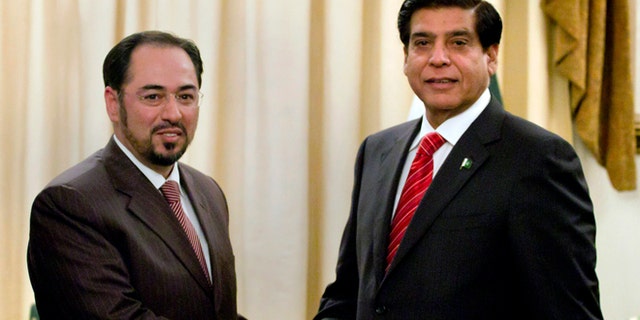 Pakistan's Supreme Court has ordered the arrest of Prime Minister Raja Pervez Ashraf for allegedly receiving kickbacks from a power plant company in exchange for awarding contracts.
A panel of judges ordered the arrest of 16 people, including Prime Minister Ashraf, and authorities are expected to present the suspects in court tomorrow to face charges.
Senator (Barrister) Aitzaz Ahsan, A PPP leader, tells Fox News, "Mr. Ashraf will remain prime minister till a vote of confidence is lodged against him." He said that,"there will be a political turmoil in the country as a result of this decision."
While Minister of Water and Power, Ashraf allegedly received kickbacks and a percentage of revenue from Rental Power Plant companies and individuals, granting them contracts to setup power production to meet the chronic power crisis of the country.
More than $225 million was advanced to nine firms to start power production by the government, according to the court case documents. A majority of the firms failed to deploy the power production facility and others set up the power plants after much delay, widening the power deficit in Pakistan. During this time, Ashraf earned the public name "Raja Rental" from disgruntled Pakistanis.
Last March, Pakistan's Supreme Court declared the Rental Power contracts translucent and ordered them null and void.
The country's anti-corruption and economic intelligence office, or National Accountability Bureau, has been tasked to take action by the top court against individuals who were part of the power scam between 2006 and 2008, the beginning of the energy shortfall caused by circular debit left by the Musharraf regime.
In June 2012, the Supreme Court of Pakistan disqualified former Prime Minister Yousaf Raza Gillani for failing to write a letter to the Swiss court to reopen graft cases against President Asif Ali Zaradari.
The Apex court has in the past sentenced an elected prime minister to death, imprisonment, and another to life, and forced many politicians into self exile.
Pakistan's defense minister, Naveed Qamar, who also served as former Water and Power Minister, is also among those facing criminal charges in the case.