Pakistan claims it has test-fired a nuclear-capable missile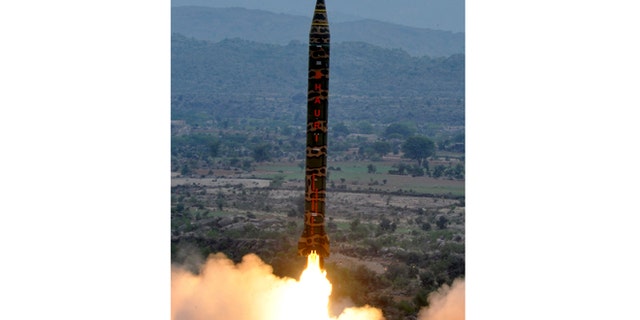 NEWYou can now listen to Fox News articles!
ISLAMABAD – Pakistan's military says it has successfully test-fired a medium-range ballistic missile capable of carrying a nuclear warhead.
A military statement says the Hatf V or Ghauri missile was launched Wednesday from an undisclosed location.
It says the missile can carry both conventional and nuclear warheads over a distance of 810 miles.
Pakistan has previously test-fired this same missile. The country became a declared nuclear power in 1998, when it conducted underground nuclear tests in response to those carried out by its archenemy and neighbor, India.
The two countries have fought three major wars since gaining independence from Britain in 1947. They often conduct tit-for-tat missile tests.