Pakistan bans TV host over religious incitement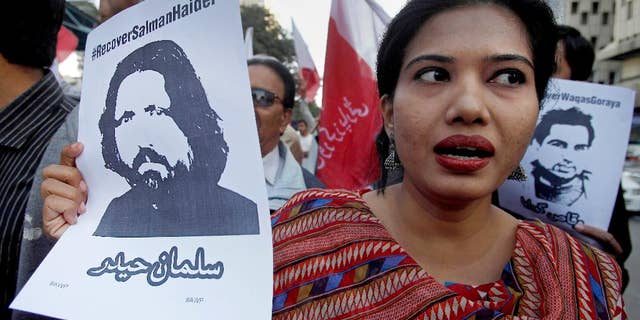 ISLAMABAD – Pakistan has banned a TV host over incitement after he called for five missing human rights activists and other liberal Pakistanis to be killed for blasphemy and sedition.
The state media regulator said Thursday that Amir Liaqat, a TV host and self-styled religious scholar, can no longer appear on the pro-military BOL TV, where he hosted a daily program, or any other local broadcast.
The five activists and bloggers, who went missing earlier this month, have been critical of Islamic extremism and Pakistan's military establishment. The government says it is trying to recover them.
In a series of programs, Liaqat accused them of blasphemy, which in Pakistan can result in mob lynchings, even without any official charges.