Pair of deadly crashes kill 10 in Southern California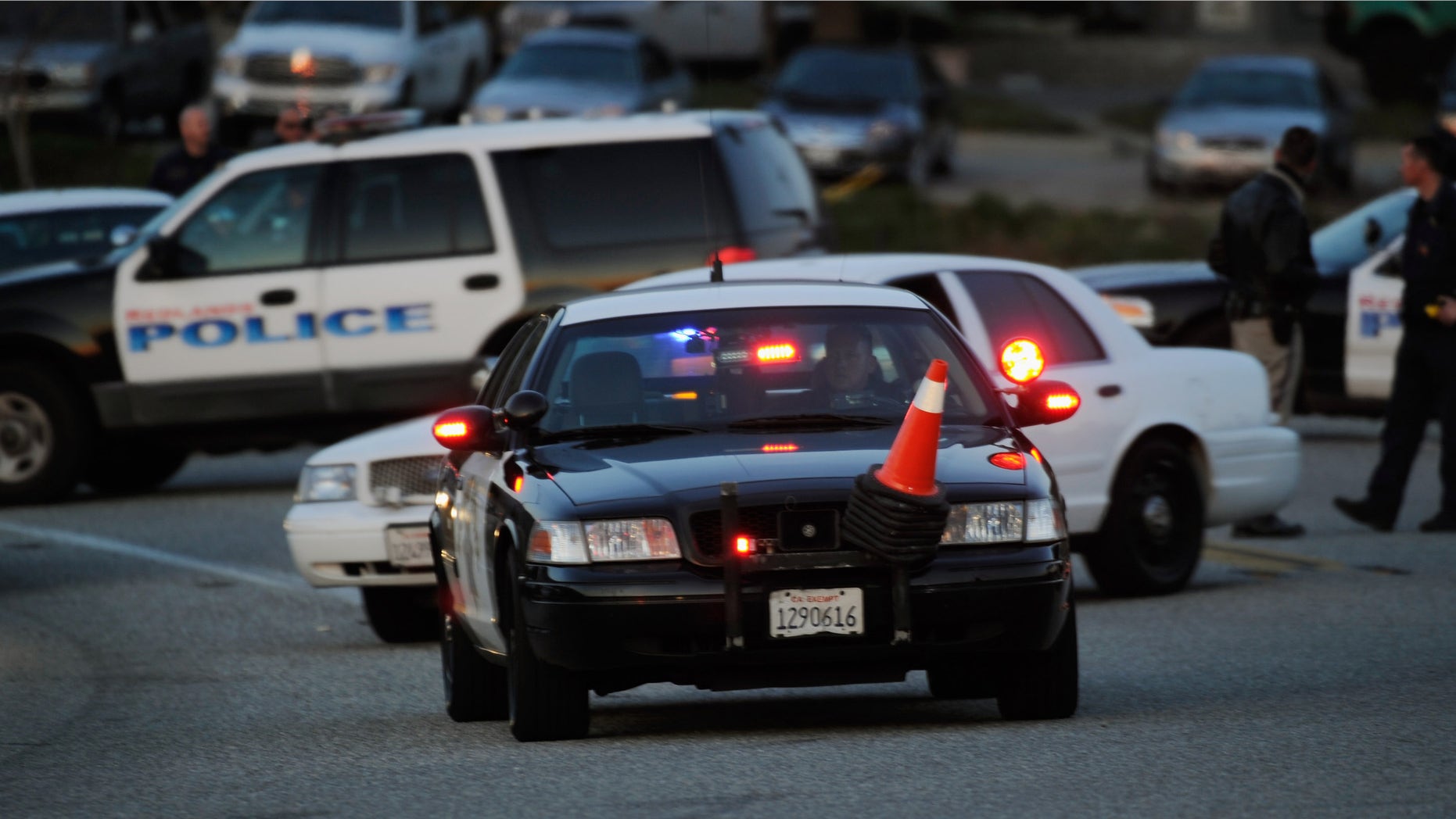 IRVINE, Calif. (AP) – A pair of deadly nighttime crashes only hours apart in Southern California killed a total of 10 people, most of them teenagers and nearly all burned beyond recognition including a group of five boys and girls returning from an amusement park, officials said Saturday.
A 16-year-old unlicensed driver was the lone survivor of the crash of a BMW sedan at 2:15 a.m. Saturday carrying six teens returning from the Knott's Berry Farm amusement park in Buena Park, in its popular October guise as "Knott's Scary Farm," authorities said.
The car flew off Interstate 5 in Irvine, crashed and caught fire, killing three teenage boys and two teenage girls, Orange County Fire Authority Capt. Steve Concialdi said. The white sedan was flattened on top and covered with burn marks as it was towed from the scene.
"This is a horrific accident," Concialdi said.
Both girls and one of the boys killed were not wearing a seat belt, the California Highway Patrol said.
The male victims included two 14-year-olds and a 15-year-old, all from Orange County, the CHP said.
Authorities had not yet identified the teens, but the three boys all played for the same soccer team, the Los Angeles Times reported.
They had failed to show up for their 8 a.m. game for the elite players of the Mission Viejo Soccer Club. Coach Billy McNicol said he got a call afterward from a family member that all three had been killed.
"These are good boys," he told the Times, his voice breaking. "We are devastated. Just devastated."
Five more people were killed about five hours earlier on Friday night, when three vehicles collided on an isolated two-lane road on the edge of Chino, a city east of Los Angeles in San Bernardino County. Authorities were working to identify the dead and determine the cause Saturday afternoon, police spokeswoman Monica Gutierrez said.
The lone survivor of that three-vehicle crash — the driver of a Honda Civic —was released from the hospital, Gutierrez said. The dead included four in a Chevy truck and one in a Honda Accord.
The four dead in the truck were 18-year-old Nathan Dominguez and three friends, all recent graduates from the same high school, Dominguez's uncle Anthony Vasquez said.
Vasquez told the Riverside Press-Enterprise that Dominguez, who lives with him, had been scheduled to start a new job at a grocery store Saturday, and he had grown concerned when he didn't return home before getting the news in the morning.
Vasquez said his nephew was an outgoing and big-hearted teen who "always thought about others before himself."
Also dead in that crash were Andrew Anthony Deleon, 19, of Mira Loma and Luis Ayala Mendoza, 47, of Corona, the coroner said in a statement.
The 16-year-old driver was in serious condition Saturday afternoon with a head injury after undergoing surgery at Mission Hospital, officials said.
He did not have a license, the CHP said, and would still have been driving illegally if he had because state laws don't allow teens under 18 to drive that late at night or to have teenage passengers without a driver over 25 in the car.
Authorities had not filed charges because investigators were still talking to parents and the crash's cause was not yet clear, CHP Officer Florentino Olivera said. "They are so distraught it is taking time," he said.
Follow us on twitter.com/foxnewslatino
Like us at facebook.com/foxnewslatino