Pacific nation of Kiribati establishes large shark sanctuary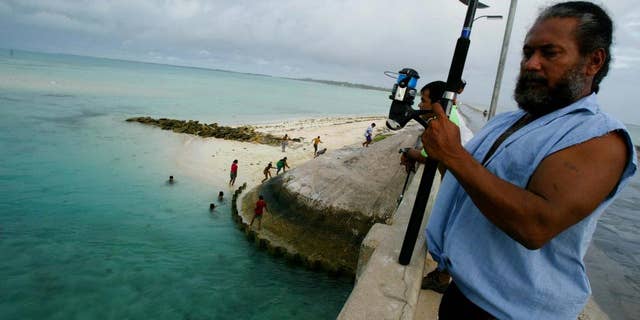 WELLINGTON, New Zealand – The island nation of Kiribati has established a large shark sanctuary that will help ensure the creatures are protected across much of the central Pacific.
Vice President Kourabi Nenem said at the sanctuary's launch on Friday that the nation was committed to protecting sharks from exploitation and overfishing.
Kiribati has banned commercial shark fishing in the sanctuary, which is about the size of India.
Palau established the first shark sanctuary in the region in 2009 and has been followed by the Marshall Islands, French Polynesia and other nations.
The Pew Charitable Trusts estimates 100 million sharks are killed each year by commercial fisheries. It says sharks are vulnerable to overfishing because they're slow to mature and reproduce.
Sharks are prized for their fins, which are used in shark fin soup.