Outed Arizona Sheriff Babeu Faces Investigation for Misconduct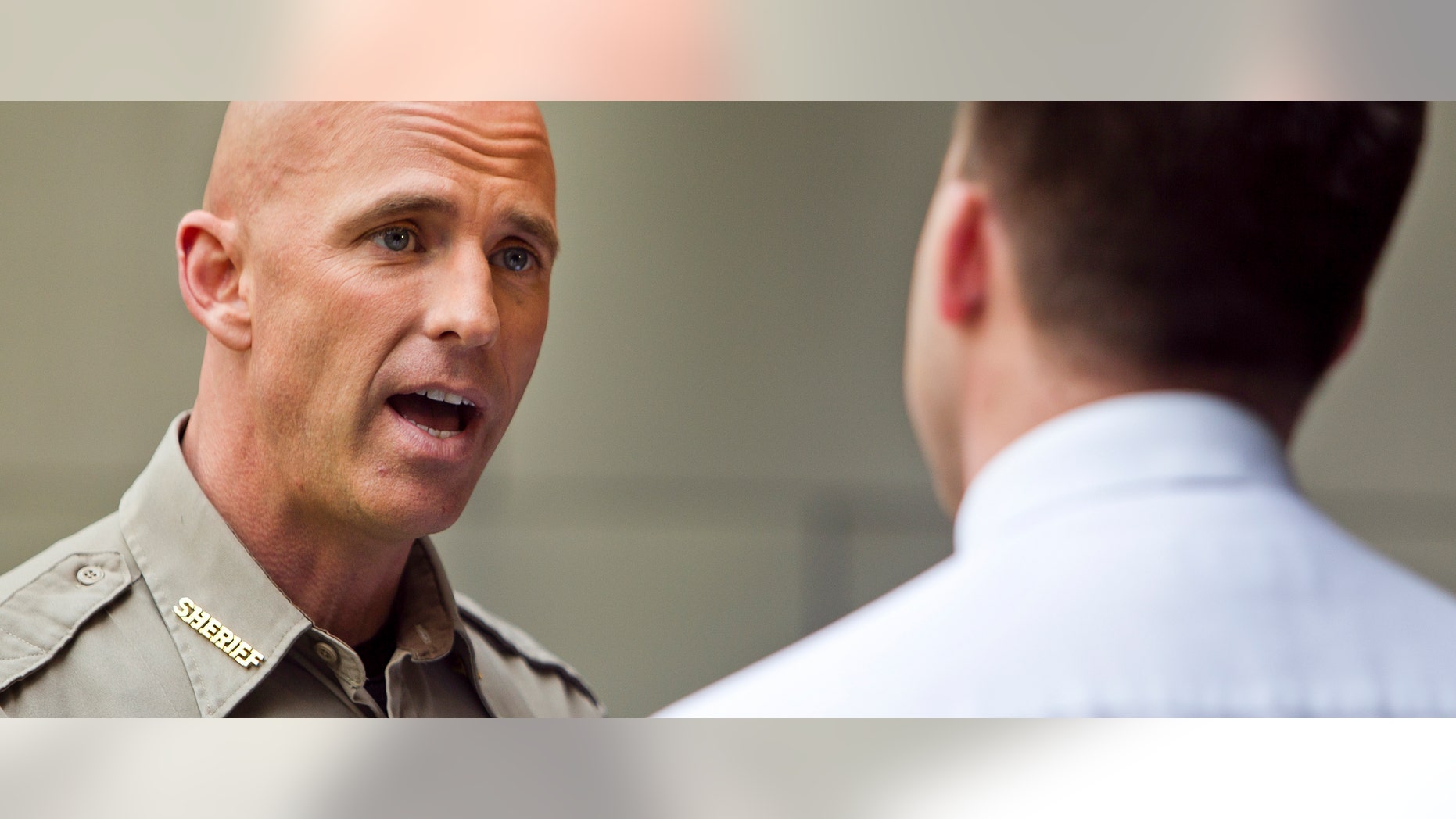 Arizona's top prosecutor has agreed to conduct a comprehensive independent investigation into allegations made against an Arizona sheriff accused of misconduct.
Arizona sheriff Paul Babeu, who publicly acknowledged Saturday that he is gay amid, is accused of threatening a Mexican immigrant whom he had a relationship. The state's top prosecutor said he was looking into the matter.
Babeu, a sheriff in Pinal County, had asked the Gila County sheriff's office and that county attorney's office to "look into allegations of human rights violations, threatening and intimidating, misuse of public resources, theft of property, theft of identity, fraud and impersonation."
Those offices told Babeu's office they did not have the resources, so the Arizona Attorney General Tom Horne agreed to take on the investigation. Horne said earlier Tuesday that his office hadn't been asked to look into the allegations against Babeu.
Babeu has denied claims from his former Mexican love interest that he tried to threaten the man with deportation if their relationship were made public.
Gay Outing Poses Problems for AZ Sheriff
Babeu is seeking the Republican nomination for a congressional seat. He has resigned from presidential hopeful Mitt Romney's Arizona committee amid the man's allegations, which were first published Friday in the Phoenix New Times, an alternative weekly magazine.
His lawyer, Melissa Weiss-Riner, has said he retained her firm's services because he was contacted by Babeu's attorney and "felt intimidated."
The Latino rights organization Respect Respeto on Monday sent a request to the U.S. Department of Justice for a probe into Babeu for abuse of power. The group said it wants the sheriff investigated on behalf of every immigrant who has been threatened with deportation and alleges in its request to the Justice Department that Babeu made "text messages, pictures and threats that are unbecoming of an elected sheriff."
Babeu, a first-term sheriff who has risen to national prominence with his strong opposition to illegal immigration and smuggling, said the accusations were an attempt to hurt his political career.
Latino Group Demands Babeu Probe
Babeu has vowed to continue his campaign in Arizona's rural 4th Congressional District, which spans western Arizona to the desert south of Phoenix. Its voters are heavily Republican and generally very conservative.
Babeu faces an incumbent tea party Republican who switched districts, U.S. Rep. Paul Gosar, and state Sen. Ron Gould, a conservative from northwestern Arizona, in an August primary.
Weiss-Riner has told the New Times that Babeu's attorney and campaign consultant falsely told her client that his visa had expired. Babeu told reporters he believed the man, identified only by his first name Jose, was living in the country legally.
Weiss-Riner didn't immediate return a call for comment Tuesday.
Babeu, who is not married, said his relationship with Jose ended sometime before September. Jose ran his campaign website and Twitter account, and Babeu said he began posting derogatory items on the sites after their breakup. Weiss-Riner has said that as a campaign volunteer, Jose created and maintained several websites and accounts at Babeu's request from approximately 2008 through late 2011.
Based on reporting by the Associated Press.
Follow us on twitter.com/foxnewslatino
Like us at facebook.com/foxnewslatino