Ousted S. Korean leader to attend court review over arrest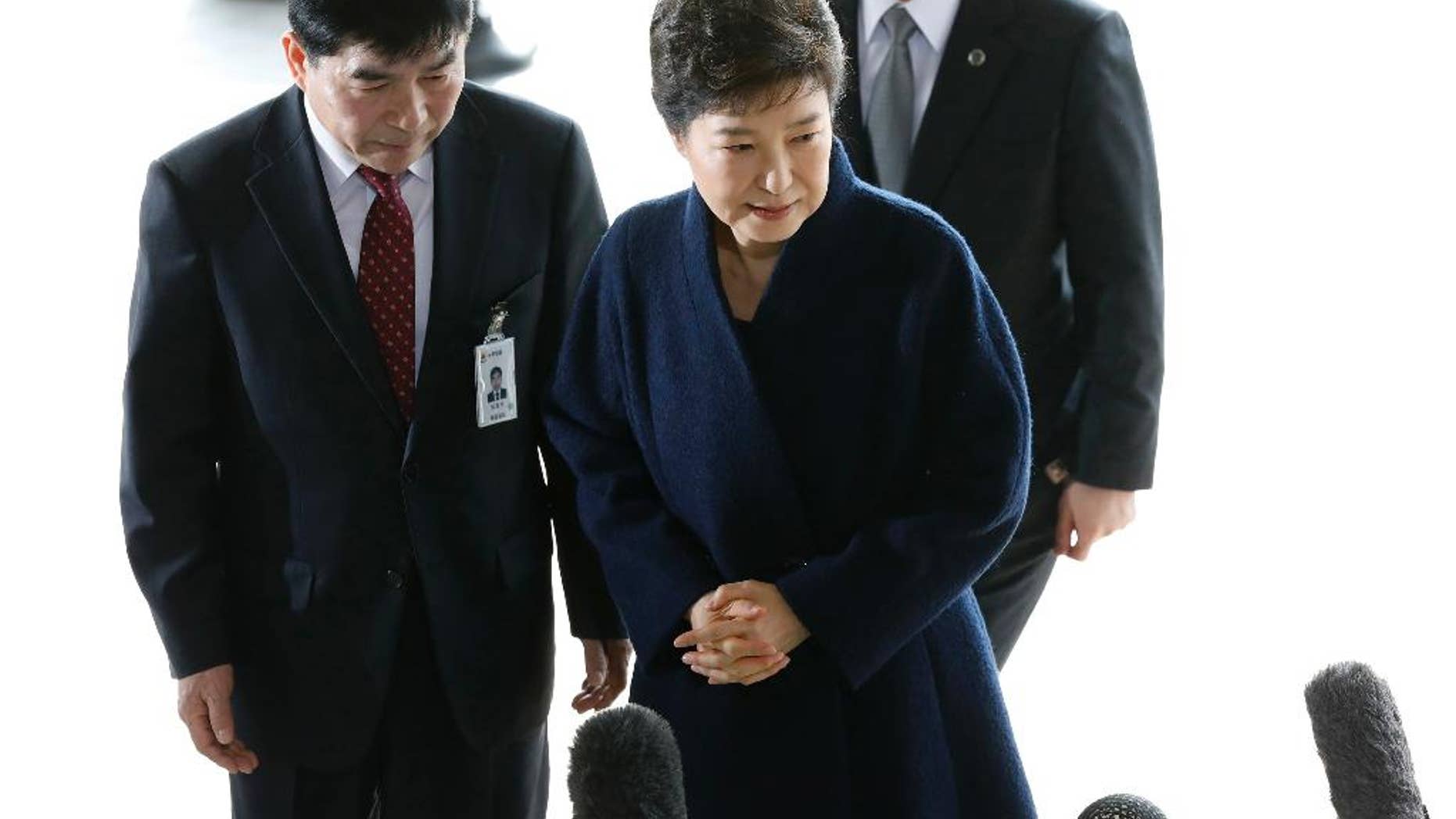 SEOUL, South Korea – South Korean prosecutors say ousted President Park Geun-hye has decided to attend a questioning session by a Seoul court before it determines whether she should be arrested over explosive corruption allegations.
Prosecutors said Tuesday that Park's lawyers have informed them that she will appear at the Seoul Central District Court on Thursday when a judge reviews whether to grant prosecutors' request for an arrest warrant against her.
The court is expected to make a decision late Thursday or early Friday.
Prosecutors requested an arrest warrant for Park on Monday, six days after they grilled her over suspicions that she colluded with a jailed confidante to filch from companies and allowed the friend to secretly interfere with state affairs.
Park has denied any legal wrongdoing.