OSCE observers in eastern Ukraine says their mission cars vandalized, rendered unusable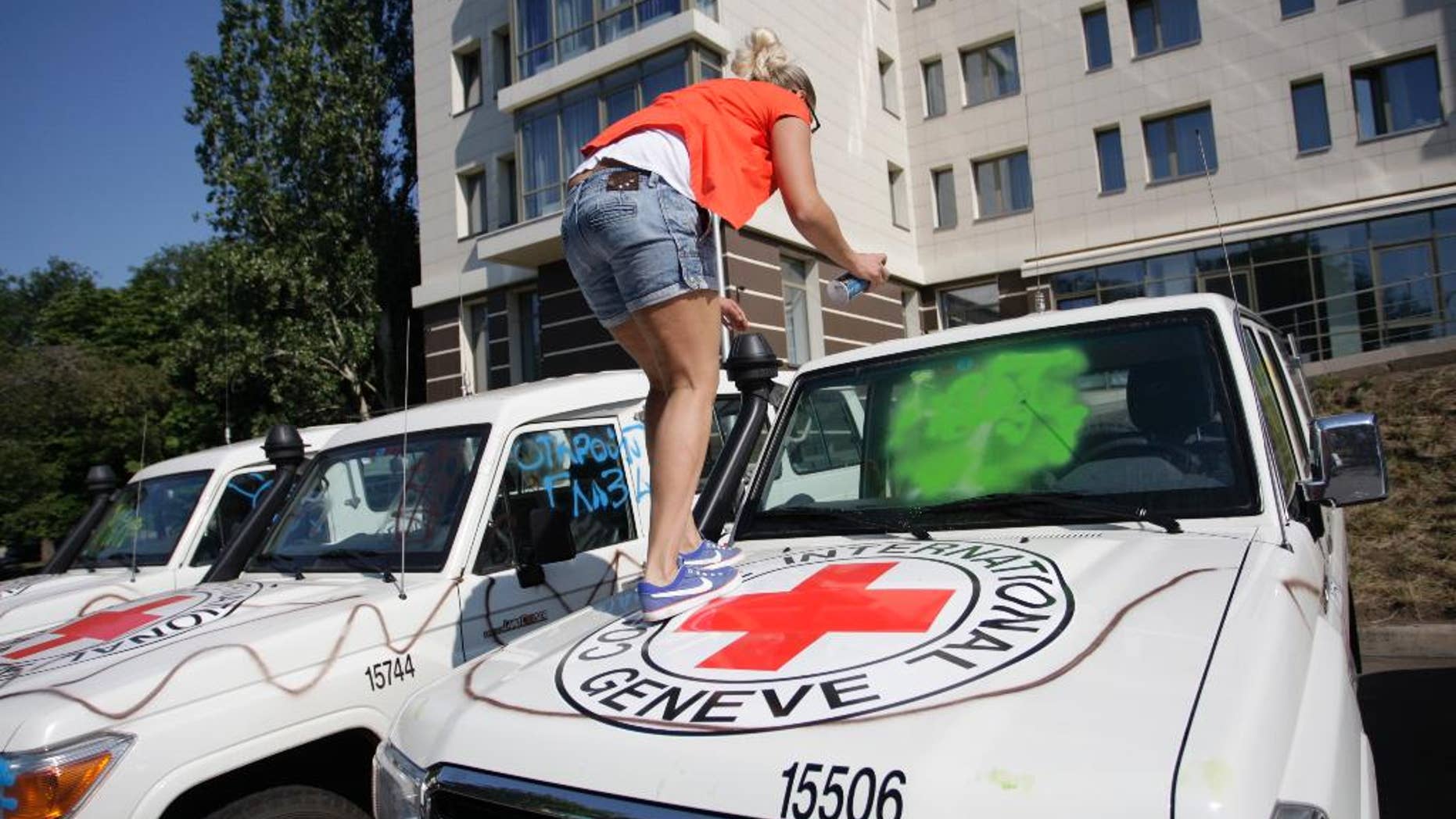 MOSCOW – Observers at the Organization for Security and Cooperation and Security in Europe say protesters in rebel-controlled Donetsk have vandalized their cars.
Russian television on Thursday showed several dozen protesters outside the hotel where OSCE observers were staying. Some of them, young men wearing sunglasses, spray-painted the cars of the OSCE and the International Committee of the Red Cross in the parking lot.
Alexander Hug, deputy head of the OSCE monitoring mission in Ukraine, said late Thursday 30 cars owned by the OSCE and other international organizations have been damaged with spray paint and are temporarily out of service, making travel difficult for inspectors.
A military conflict between Russia-backed separatists and Ukrainian government forces has killed over 6,400 people since it began in April 2014.