Oscar Pistorius murder trial: defense lawyer questions competence of forensic analyst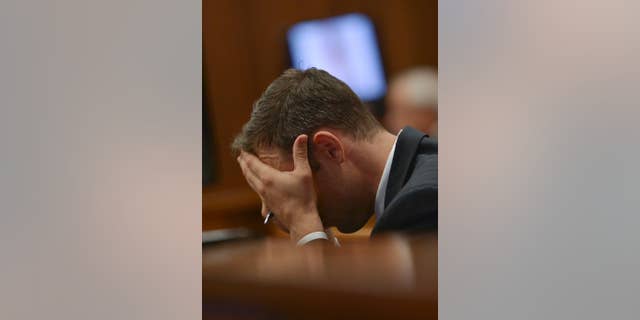 PRETORIA, South Africa – A forensic analyst from the South African police force is testifying in Oscar Pistorius' murder trial.
Col. J.G. Vermeulen was being cross-examined Thursday by defense lawyer Barry Roux about the police investigation into Pistorius' fatal shooting of girlfriend Reeva Steenkamp last year.
Roux has criticized the investigation, pointing out alleged oversights by officers and questioning their treatment of evidence, including a wooden toilet door from the home where Pistorius killed Steenkamp before dawn on Feb. 14, 2013.
Pistorius says he killed his girlfriend by mistake, thinking she was a dangerous intruder in his home. The prosecution says he intentionally killed her after an argument.