Oregon man has spent almost 900 days in jail even though he committed no crime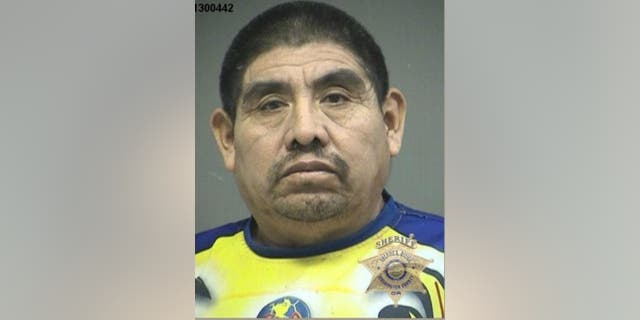 A man waiting to testify in an Oregon murder case has been held in jail as a material witness for nearly 900 days, despite not having committed any crime.
Legal experts told The Oregonian that it's exceptionally rare for a witness to be held as long as Benito Vasquez-Hernández has.
The 59-year-old man is in the Washington County Jail. His bail was set at $500,000.
Prosecutors say Vasquez-Hernández's testimony is essential to their case and he probably wouldn't show up to court if released. His son is suspected of killing María Bolaños-Rivera of Hillsboro in 2012.
"I sincerely regret keeping this man locked up," senior deputy district attorney Jeff Lesowski told the Oregonian, "but I don't see any alternative that is fair to these people."
"I'm trying to convict a man who has confessed to killing a mother," he added. "It's not a real easy job. It's not perfect."
Oregon state law stipulates that a judge can keep material witnesses in custody until they testify or release them pending trial. The law also says that material witness holds have no expiration date, but detention typically lasts less than a week.
Vasquez-Hernández's lawyers say he should be released because he is poor and uneducated, has low mental competency, and is an immigrant who doesn't understand the American judicial system.
Civil rights groups and legal scholars have criticized material witness laws and questioned their constitutionality. As early as the late 1800s, courts identified problems with the laws, raising concerns about holding witnesses in jail cells alongside criminals, holding them for too long or holding them because they couldn't make bail.
"Assuming it is ever constitutional to lock up an uncharged person to secure his testimony," Lee Gelernt, an American Civil Liberties Union attorney told the Oregonian, "the detention must be as minimal as possible to avoid a grave injustice."
The Associated Press contributed to this report.