Oregon HS student apologizes for 'build a wall' banner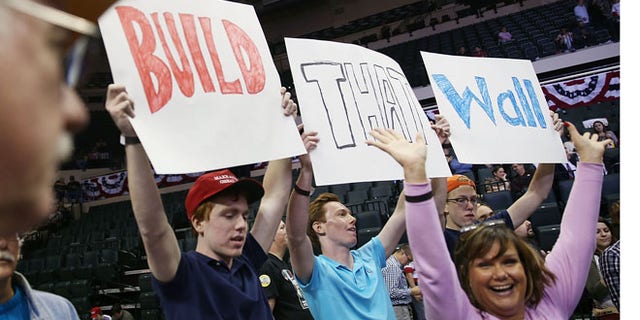 NEWYou can now listen to Fox News articles!
PORTLAND, Ore. (AP) – A student responsible for hanging a "build a wall" banner at an Oregon high school has apologized.
The student said he wanted to do something "provocative" to protest restrictions on freedom of speech and didn't realize until later that the phrase held such a strong, threatening connotation. The student says he doesn't believe a barrier should be constructed on the border with Mexico and is truly sorry for hurting people.
The apology was posted on a public blog Thursday and doesn't identify the student.
The banner that made reference to Donald Trump's plan to clamp down on illegal immigration briefly appeared in the Forest Grove High School cafeteria Wednesday.
It triggered a protest the following day, with hundreds of students marching out of the school west of Portland.