Opposition wins key Nigerian states, shores up presidential victory despite killings, rigging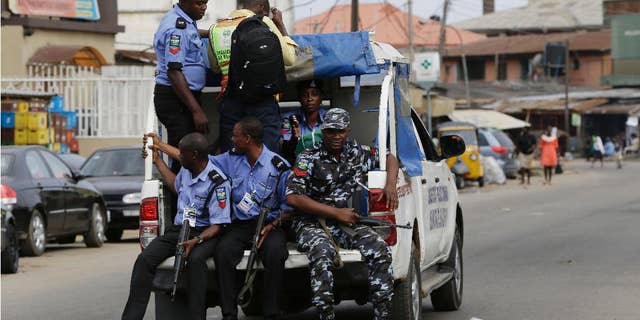 LAGOS, Nigeria – Nigeria's opposition is winning key states from the party of defeated President Goodluck Jonathan, shoring up its victory at weekend gubernatorial elections marred by killings, low turnout and snatching of ballot boxes.
The party of President-elect Muhammadu Buhari won a tight contest for Lagos, Nigeria's richest state and financial hub. It wrested states from Jonathan's party in northern Kaduna, Sokoto and Katsina.
Opposition candidates are contesting Jonathan's party victory in oil-rich southern Rivers state, where at least nine people were killed, a polling station and government official's house were set ablaze, and several electoral workers were kidnapped.
Many voters said fears of violence kept their friends away from the polls.
Results were still coming in Monday from weekend voting for governors in 29 of Nigeria's 36 states.