Opposition leader's associates jailed for anti-Putin protest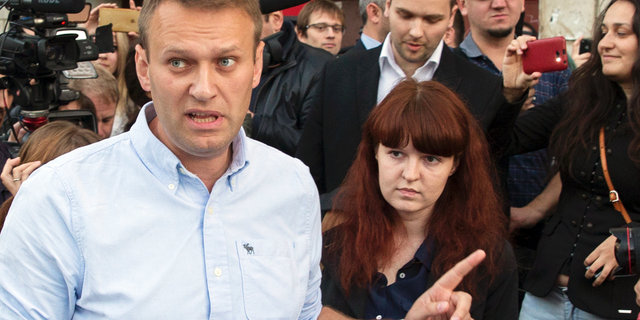 MOSCOW – Several associates of Russian opposition leader Alexei Navalny have been sentenced to 25 or 30 days in custody for staging an unsanctioned protest in Moscow.
They helped organize a series of rallies Navalny called in the Russian capital and other cities on May 5, just before President Vladimir Putin's inauguration for a new term. Demonstrations under the slogan "He is not our czar" took place throughout the country.
Moscow's Tverskoy District Court on Wednesday sentenced Navalny's chief of staff, Sergei Boiko, and webcast host Ruslan Shaveddinov to 30 days in custody and handed a 25-day jail sentence to Kira Yarmysh, a spokeswoman for Navalny.
Navalny, Putin's most visible foe, received a 30-day jail sentence for staging the unauthorized protest and resisting police. Moscow's City Court rejected his appeal Wednesday.