Open 'learning curve' for Kapur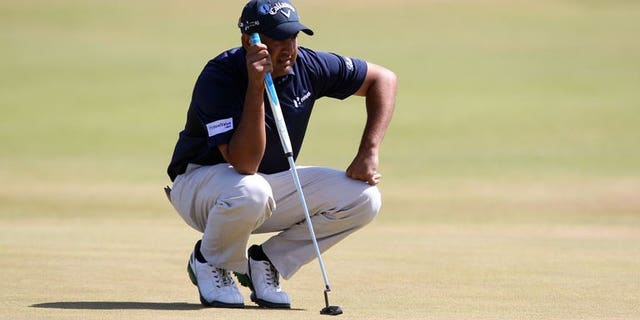 GULLANE, United Kingdom (AFP) – Shiv Kapur of India described the third round at the British Open as a learning curve when he carded a disappointing 12-over-par 83 on Saturday.
Kapur, who qualified for the tournament at the Local Final Qualifying in Dunbar two weeks ago, enjoyed a dream start when he briefly led at Muirfield courtesy of a sensational 30 on the front nine.
However, he failed to rediscover his opening round magic.
"You will have your good and bad days. You aren't always going to have a great day. Sometimes the bad ones are tough to take. It is not something you plan or hope for. You have to take it on the chin and move ahead," said Kapur.
The Indian got off to a poor start when he was eight-over after six holes before adding four other bogeys on his way home for 15-over-par 228.
"I got off to a rough start and got bunkered a lot. The plan was to stay away from as many bunkers as possible but I kept hitting it into bunker after bunker. I wasn't even in the middle of the bunker. I was either on the lip or the back of the bunker," said Kapur.
"I made two triple bogeys on my front nine, had a lost ball on six and when you are eight over after six holes, you know it is not going to be a good day.
"You just try and salvage something out of your round. That's the nature of the game," said the Indian.
Kapur will have nothing to lose in the final round where he hopes to make a move in the right direction on the leaderboard.
"I might be a little bit aggressive off the tees because I'm in a nothing to lose situation. I guess I need to get to know links golf a little better. Major championships are tough learning curves. That's why they are so tough to win and to play well," he lamented.