Online image purports to show Croatian hostage beheaded by Islamic State affiliate in Egypt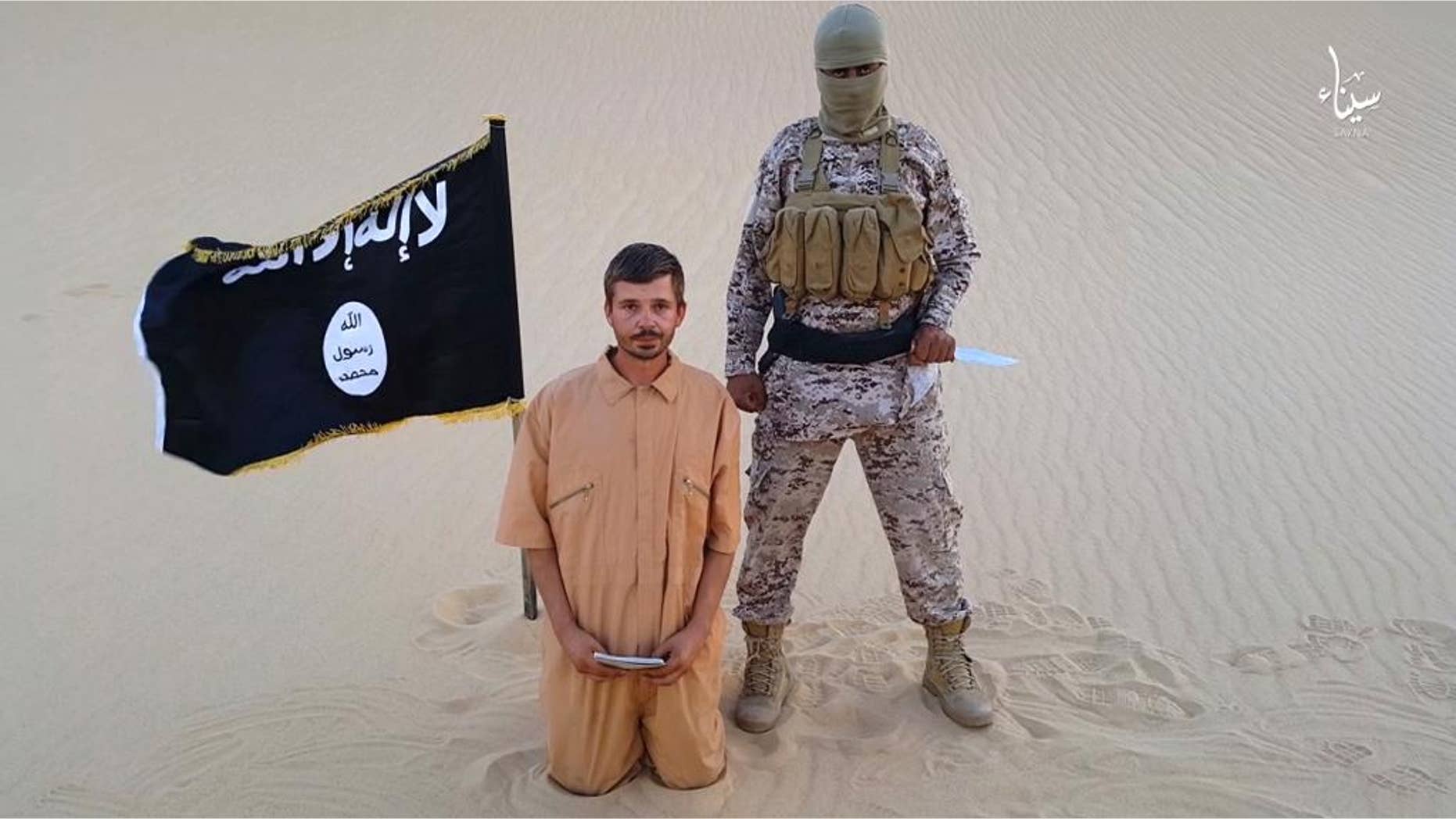 CAIRO – An online image purports to show a Croatian hostage held by an Islamic State affiliate in Egypt has been beheaded.
The still image was released Wednesday on social media. A caption on the image said Tomislav Salopek, a married, 30-year-old father of two, was killed "for his country's participation in the war against the Islamic State."
This comes after the Islamic State affiliate set at Friday deadline for the Egyptian government to meet their demands to free female Islamist prisoners.