One reported dead after couple kidnapped by pirates for a 2nd time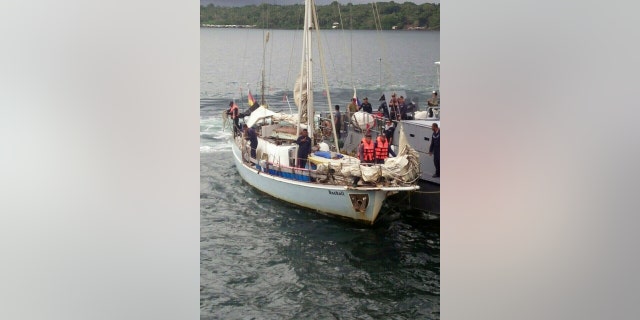 A German couple who spent four decades sailing the world has apparently been abducted by pirates for a second time, with what appears to be a fatal result.
Jürgen Kantner and Sabine Merz—who were held by Somali pirates for 52 days in 2008, until a six-figure ransom was reportedly paid—were seized by Abu Sayyaf militants in the southern Philippines on Saturday, the New York Times reports.
Merz fired at the militants, and "our men shot back and killed her," an Abu Sayyaf spokesman told the Philippine Daily Inquirer over the phone. A man who identified himself as Kantner then came on the line claiming, "pirates took our boat and they took us."
Abu Sayyaf militants also killed two Canadians earlier this year.
The German Foreign Ministry says it's investigating the reports but hasn't confirmed the abduction or Merz's death. However, the Philippine military released a photo of the attacked boat, recovered on Sunday, which shows it to be the same 30-foot yacht, dubbed the Rockall, that was seized by pirates in 2008.