Once-powerful Cardinal convicted on sex-abuse-related charges in Australia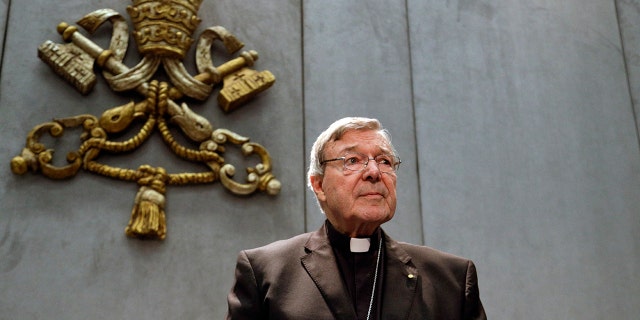 A Cardinal who once held the Vatican's third-most-powerful position was reportedly found guilty Wednesday in Australia of charges related to sexual abuse.
Cardinal George Pell, who has professed his innocence, was convicted on all charges of sexually molesting two choirboys in the late 1990s in Australia, the Daily Beast reported, citing two sources with knowledge of the conviction.
Local media are forbidden from publishing any news or details about the Melbourne trial due to a court-issued gag order.
Pell, the Vatican's finance chief and the highest Vatican official to ever go on trial for sex abuse, left Rome in June 2017 to stand trial in Melbourne.
One Australian courtroom observer told the Washington Post that Pell's sentencing proceedings would begin in February and he will be tried next year on additional charges.
The Vatican did not address the explosive case, but did announce the removal of Pell, 77, and Chilean Cardinal Javier Errazuriz.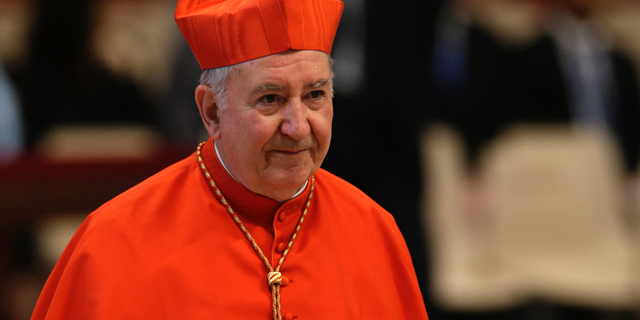 Errazuriz, 85, is accused by Chilean abuse survivors of having covered up for predator priests during his time as archbishop of Santiago. Errazuriz has denied the charges.
Their continued presence on Pope Francis' informal cabinet, the so-called Group of 9, or C-9, had been a source of scandal for Francis, given the explosion of the abuse and cover-up crisis this year. The scandal even reached Francis himself after his strong defense of a Chilean bishop accused of covering for the country's most notorious predator priest.
Francis reportedly took the position on the advice of Errazuriz and later apologized.
The Vatican said, for now, Pell and Errazuriz won't be replaced.