On visit to Chile, Pele says he has fully recovered from his hospitalization in health scare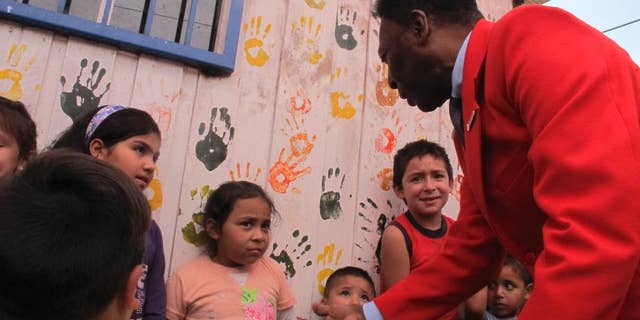 SANTIAGO, Chile – Brazilian soccer legend Pele says he has "happily recovered" from a recent health scare.
The 74-year-old spent time in intensive care late last year because of a urinary tract infection and had to undergo physiotherapy to recover some of the muscle mass that he lost during his time in the hospital.
Pele talked about his health while visiting a slum in Santiago on Wednesday.
The three-time World Cup champion said his recovery feels like "the most important medal." But he joked that although fit, he's not ready to play in the Copa America that kicks off in Chile in June.
Pele is widely regarded as one of the greatest soccer players of all time. He is a national hero in Brazil and remains a global ambassador for the game.