Olympic flame arrives in South Korea ahead of 2018 Winter Games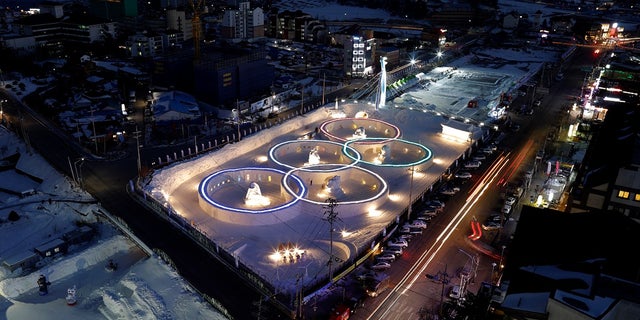 The Olympic flame arrived in South Korea on Tuesday ahead of the 2018 Winter Games, which officials said will provide an opportunity to restore normalcy to a region beset with tension and brinkmanship.
The flame arrived in Incheon on a Korean Air flight from Greece after a handover ceremony in Athens on Tuesday, Reuters reported. South Korean sports minister Do Jong-hwan and former South Korea professional figure skater Kim Yuna carried the flame off the flight in a special lantern.
Together with South Korean Prime Minister Lee Nak-yeon, Kim then lit a cauldron with the flame, which was last in South Korea nearly three decades ago for the 1988 Seoul Summer Games, according to Reuters.
The flame will now be taken through nine provinces and eight major cities in South Korea in a 100-day, 1,253-mile torch relay. An expected 7,500 torchbearers will carry the flame from Incheon to Pyeongchang, where the Winter Games will be held Feb. 9-25. You Young, a South Korean figure skater, on Wednesday will become the first torchbearer.
South Korean President Moon Jae-in has urged North Korea to participate in the Winter Games, calling the event a "golden opportunity" to strengthen peace in the region. And Lee Hee-beom, a chief organizer for the Winter Games, called the flame a symbol of "hope and peace," Reuters reported.
But even though two North Korean figure skaters have qualified for the games, there is no indication that North Korea will participate in any capacity. And ticket sales for the Winter Games so far have significantly underperformed expectations.
South Korea has ramped up security efforts for the Winter Games, as North Korea has aggressively conducted several weapons tests and rhetoric between the U.S. and North Korea has intensifed.
Experts have said that, aside from security concerns, South Korea's lack of a strong winter sports culture may explain the low ticket sales.
The Associated Press contributed to this report.