Olympic champion swimmer Ian Thorpe contracts MRSA-like infections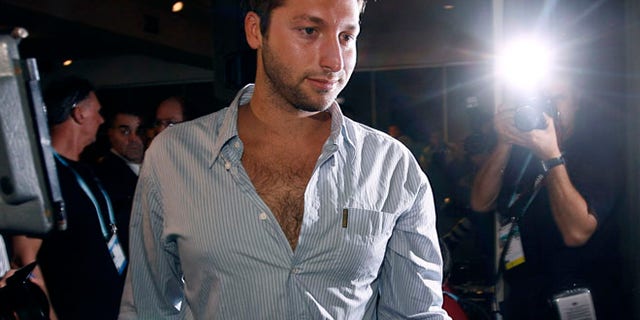 Five-time Olympic gold medalist Ian Thorpe is in a Sydney hospital after contracting two potentially deadly infections and will never swim competitively again, his agent said.
According to the Sydney Morning Herald, Thorpe, 31, got the infections after undergoing a series of surgeries on his shoulder at a hospital near his Swiss hometown of Ronco sopra Ascona.
Agent James Erskin told the Australian Associated Press that Thorpe is "quite sick" and is receiving treatment in an intensive care ward in Sydney.
"It's serious, but it's not life-threatening," Erskine said, denying reports the swimming great could lose use of his arm.
The infection contracted by Thorpe is similar in nature to the potentially deadly Methicillin-resistant Staphylococcus aureus (MRSA) superbug that has hit European hospitals, the Sydney Morning Herald reported.
According to the Herald, Thorpe was found disoriented near his parents' Sydney house in early 2014 after taking antidepressants and medication for a shoulder injury. He entered a rehabilitation program.
Thorpe is Australia's most decorated swimmer, winning three gold medals in his Olympic debut at the 2000 Sydney games, Reuters reported.
Thorpe won two more medals in Athens in 2002 before announcing his retirement in 2006, citing a lack of motivation, the report said.
The Olympian returned to the sport in 2011 in an attempt to qualify for the 2012 Olympics in London, but failed to make the team at national trials for the 100 and 200 meter freestyle events.
Fellow Olympian Michael Phelps went on to win four gold medals in London.
According to Reuters, Thorpe described the comeback as a fairytale "turned into a nightmare," but said he would continue to swim.
In a 2012 autobiography "This is Me," Thorpe wrote about his battle with depression and alcohol abuse, Reuters reported.
Click for more from the Sydney Morning Herald.