Officials believe rat-infested 'ghost ship' has sunk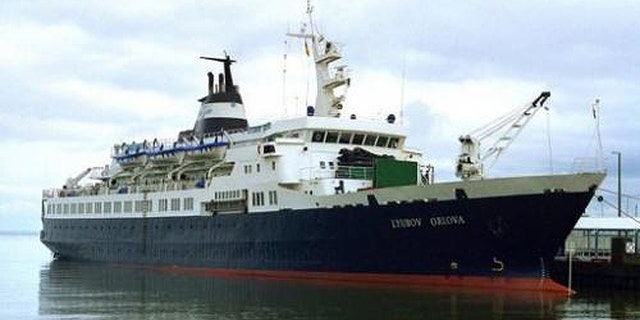 A deserted ship thought to be carrying thousands of disease-infested rats has probably sunk to the bottom of the Atlantic, authorities in Western Europe say.
Earlier this week, reports in the British press suggested that the Yugoslav-built, Russian-registered ship Lyubov Orlova was drifting toward the coast of Britain. The ship was last definitively seen on February 23 of last year, approximately 1,300 nautical miles (approximately 1,500 land miles) off the west coast of Ireland.
Chris Reynolds of the Irish Coast Guard told the Irish Independent Friday that "Our belief is that it has more than likely sunk, given the storms that have gone through the region."
Reynolds cautioned that the authorities' belief was not an absolute certainty. However, he pointed out that "We spent two or three months last year searching for it, using satellites and the [Irish] Air Corps assisted us ... We've discussed it with [authorities in] the U.K. and Norway and Iceland and we're all pretty happy that it has probably sunk."
Two signals were received from the vessel's emergency position-indicating radio beacon (EPIRB) on March 12 and 23, possibly from lifeboats that had fallen off the vessel, since the EPIRB does not transmit until it is exposed to water.
Interest in the ship has also been piqued by the value of its metal, believed to be worth 1 million euros (approximately $1.4 million). It had been seized by Canadian authorities as part of a lawsuit against its former owners in 2010, and was to be sent to the Dominican Republic for scrap last year but broke away from tow ships three times.
Click for more from the Irish Independent