Officials begin task of removing fuel from Costa Concordia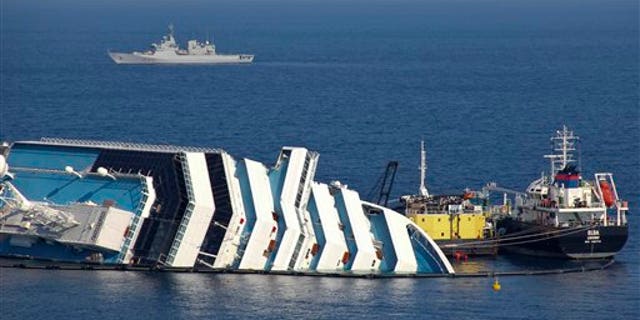 Crews are working around the clock to remove the nearly half million gallons of fuel from the grounded cruise liner Costa Concordia.
The Concordia Emergency Commissioner's Office and Costa Crociere released a statement saying over 250,000 gallons of fuel had been pumped out of four tanks located toward the front of the ship since the mission began on Sunday.
Rough seas off Italy's coast had initially delayed in the start of the operation, which was scheduled for late January.
There are still nearly 400,000 gallons of fuel remaining in 13 of the ship's tanks.
In the statement, Neri/Smit Salvage experts speculate that if conditions permit the operation to continue around the clock, it should be completed within three weeks.
"Since the outset, Costa Crociere's priorities have been to guarantee maximum safety, the least possible environmental impact and protection of the environment of Giglio and the island's tourism industry, while carrying out defueling within a reasonable time frame," officials said.
The cruise liner had more than 4,000 passengers and crew on board when it hit reef and keeled over on Jan. 13, killing 32 of those passengers.