Official Yemen news agency says Sanaa, Iran sign agreement to open direct flight routes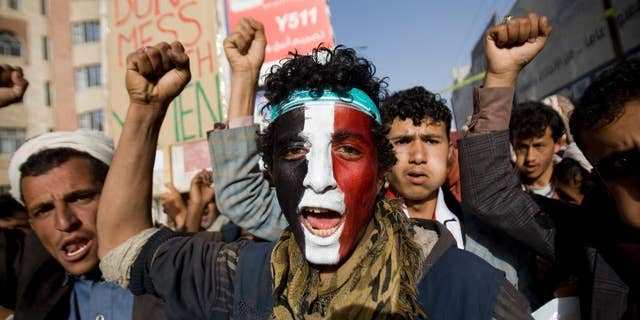 SANAA, Yemen – Yemen's official news agency is reporting that rebels who control the country's capital have signed an agreement with Iranian authorities in Tehran to set up direct flights between the two countries.
The SABA news agency, controlled by the Shiite rebels known as Houthis, says the memorandum of understanding between aviation officials from the two countries calls for 14 flights per week from each side.
The rebels, who stormed into the capital, Sanaa, last September, are widely believed to have support from regional Shiite power Iran. Yemeni President Abed Rabbo Mansour Hadi managed to escape Sanaa and house arrest at the hands of the rebels and has established a base in the southern city of Aden.