Obama expresses concern at Egypt violence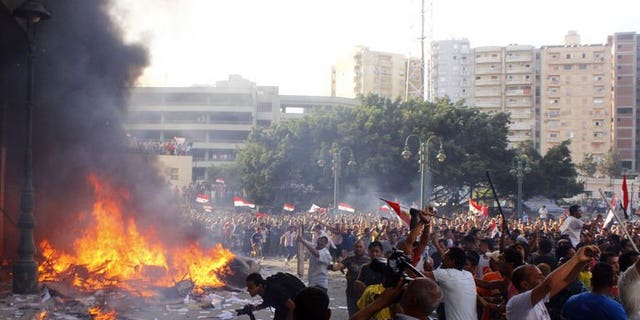 PRETORIA (AFP) – US President Barack Obama on Saturday expressed concern about clashes in Egypt and called on President Mohamed Morsi to be more "constructive" along with the opposition to end the political crisis.
"We are all looking at the situation there with concern," Obama said in South Africa, adding that the US government had taken steps to ensure the safety of its embassy, consulates and diplomats in Egypt.
"We would urge all parties to make sure they are not engaging in violence and that police and military are showing appropriate restraint," he said.
"Everybody has to denounce violence. We would like to see the opposition and President Morsi engage in a more constructive conversation about to move their country forward."
Obama also said that Washington had consistently supported democracy in Egypt, but "it has been challenging given that there is not a tradition of democracy in Egypt".
Egypt was braced for nationwide protests against Morsi on Sunday to mark the anniversary of his turbulent first year in office after violence at rival demonstrations killed three people, including an American.
Morsi, 62, stands accused by his critics of failing the 2011 revolution that brought him to power and of ignoring nearly half of the electorate of around 50 million who did not vote for him last year.