NYC teen falls five stories, dies while jumping from roof to roof, police say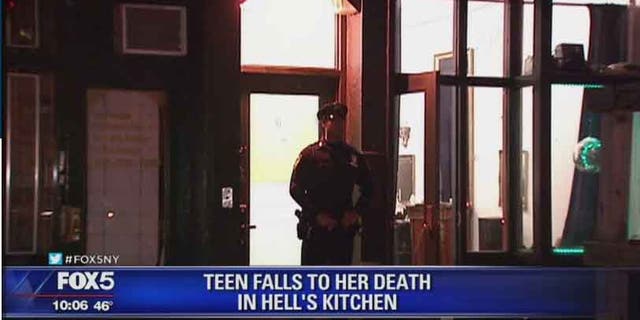 A young girl was found dead in a Manhattan ally after falling five stories on Friday afternoon — she was identified as 15-year-old Natalya Jimenez.
According to ABC News, investigators believe Jimenez was with two girlfriends jumping from building to building in the midtown section of Manhattan known as Hell's Kitchen.
The openings between the buildings are about 4 feet wide.
The victim's mother, Agatha Mangano, told the network that she suspected foul play because her daughter had always been scared of heights.
"My daughter was afraid of heights; she'd never been on the roof here. She wouldn't even go on the fire escape, so I think foul play is involved and I want justice," Mangano told ABC News.
A witness told police that the teen fell soon after she and her girlfriends were told by a neighbor to get down, and as they were leaving.
"The two girls who were with her, they were crying, they were blaming each other and crying like, 'Oh it's my fault, it's my fault,'" witness Jessica Soto said.
The Medical Examiner was to determine the exact cause of death.
Like us on Facebook
Follow us on Twitter & Instagram