NY Police Commissioner Blasts Minorities on Silence After Shooting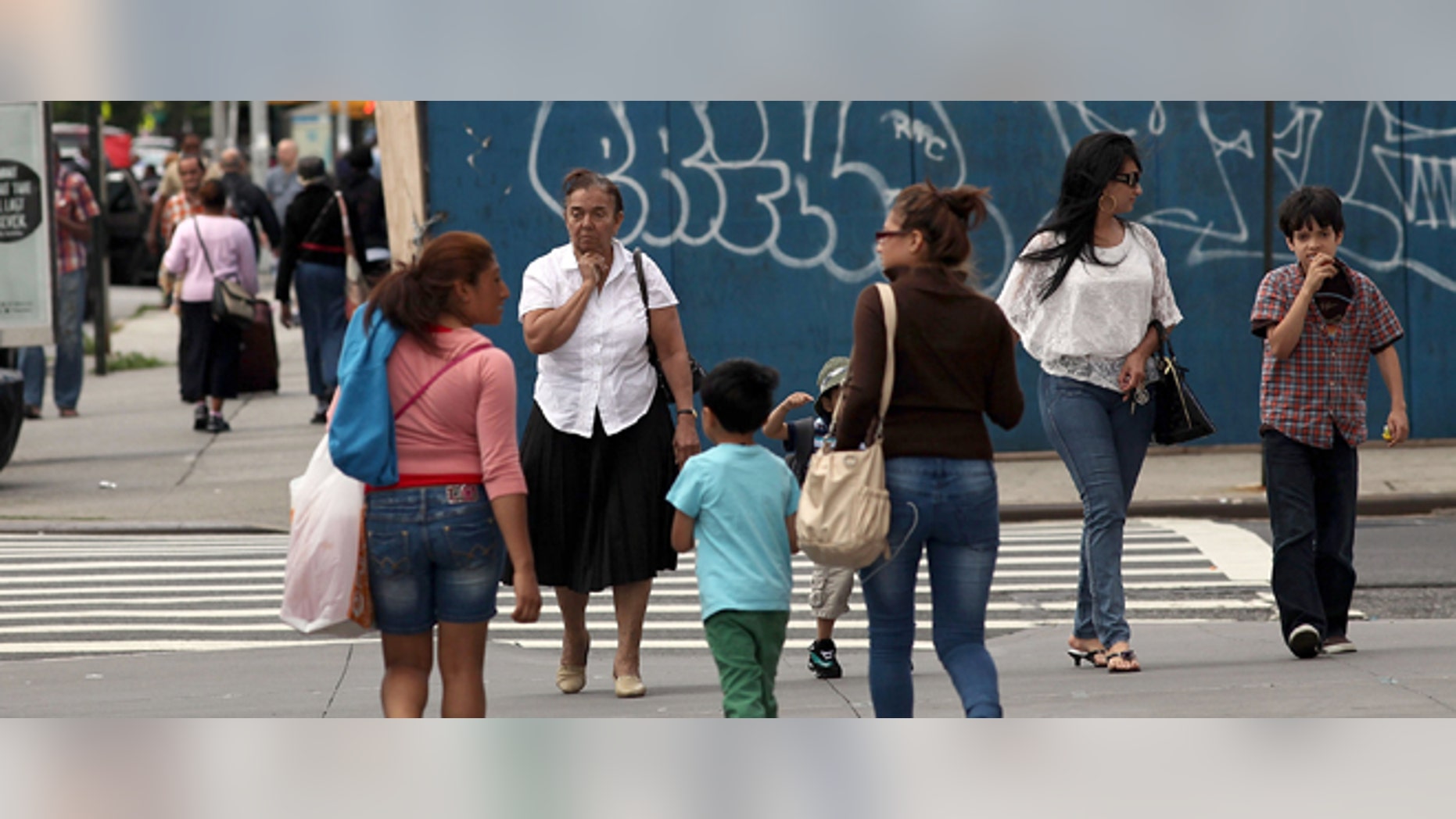 New York City's police commissioner lashed out at the Latino community after what he called their shocking silence on recent shootings.
Ray Kelly, who heads the New York Police Department, said local minority leaders have stayed mum while a child was shot in their community, according to The New York Post.
"I think there should be an outcry that 96 percent of the shooting victims in this city are black or Latino,'' he said during a Police Athletic League event, according to the Post. "There should be a huge outcry, but there isn't.
His comments come days after a 3-year-old Latino boy, Isaiah Rivera, was shot while playing in a sprinkler. The boy, who suffered minor injuries after he was shot in the leg, was caught in the middle of a drug battle in Brooklyn.
Two men have been charged with attempted murder and another is still being sought in the shooting.
Kelly said the silence in the Latino community following the shooting was astounding.
"There doesn't seem to be any major community response. Or demonstrations. We have not had a demonstration about this 3-year-old child," Kelly said, according to the Post.
He added that silence is equivalent to acceptance.
"So, yeah, I'd like to hear some concerns raised about that, because I think, you know, if you don't hear that in certain communities, [they] almost, in a way, passively accept it as, you know, life."
Unlike the black community, which has Al Sharpton and Jesse Jackson, which rally support in the community when violence happens, Latinos have no leaders who seek for justice, activists have argued.
The commissioner's comments came as Isaiah's parents defended New York's controversial "stop-and-frisk" program. The program, which allows police to stop, question or frisk people acting suspiciously, has been widely criticized by activists who claim it's illegal because it singles out blacks and Latinos, many of them law-abiding citizens. Last year, the NYPD stopped close to 700,000 people, up from more than 90,000 a decade ago.
Isaiah's parents, however, backed up the police, who argue that it's a necessary tool to cut down on crime.
The boy's father, José Rivera, told the Post that the policy "could have stopped this person, whoever did this, from having a gun."
Critics, however, said the commissioner's response was inflammatory.
"To imply that we don't care just because we don't agree with [stop-and-frisk] is irresponsible and inflammatory," Manhattan Councilwoman Melissa Mark Viverito told the Post.
Follow us on twitter.com/foxnewslatino
Like us at facebook.com/foxnewslatino