Norway mass killer reportedly threatens hunger strike over prison 'torture'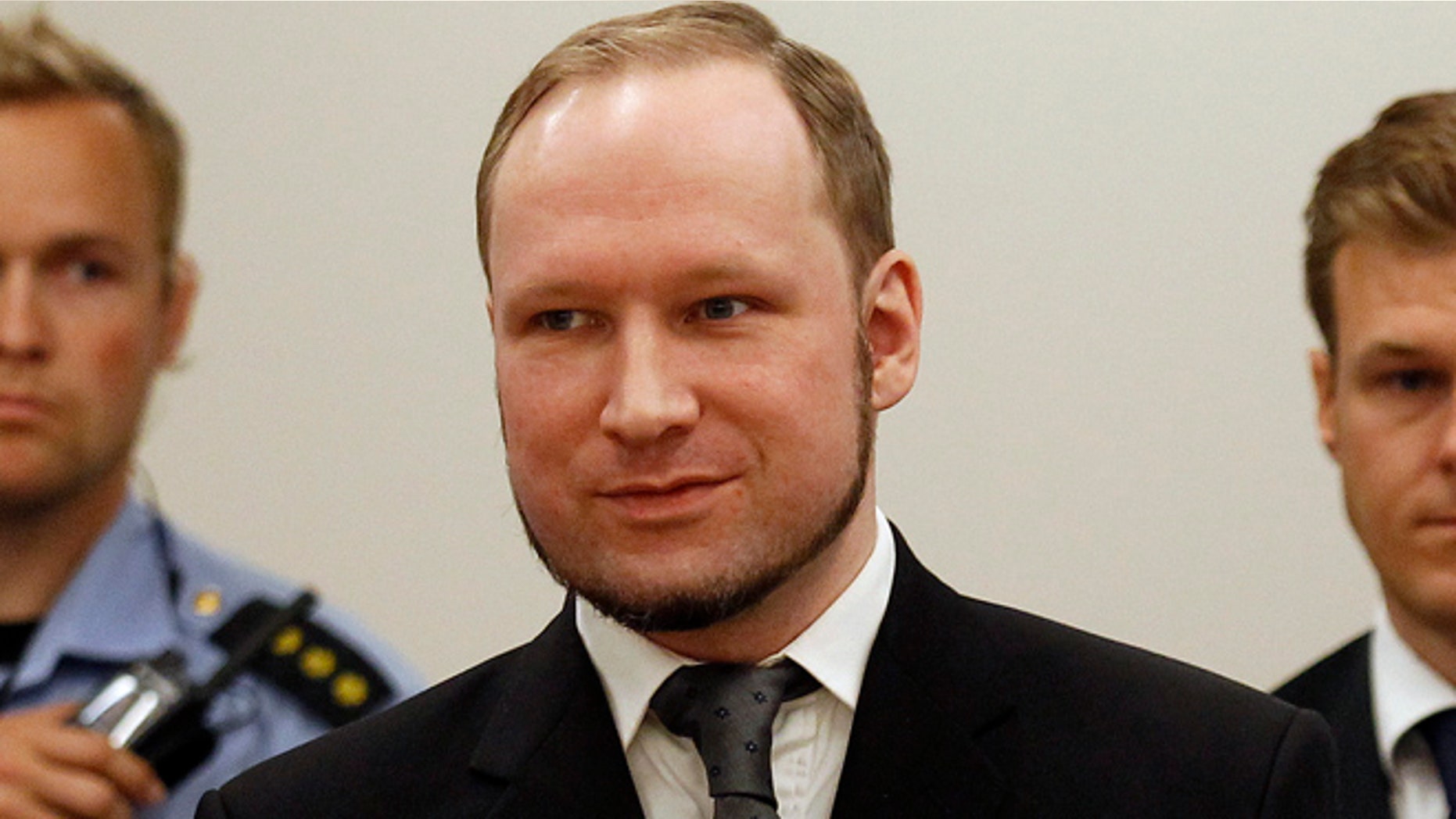 Norwegian mass murderer Anders Breivik reportedly is threatening to go on a hunger strike for better video games and other demands.
Breivik, who is serving a 21-year prison sentence for killing 77 people in Norway's worst peacetime massacre, sent a typed list of demands to prison authorities in November, AFP reported.
The 35-year-old describes his current prison conditions as "torture," and went on to demand better walking accommodations, the right to communicate freely and a PS3 game console.
"Other inmates have access to adult games while I only have the right to play less entertaining kids games. One example is 'Rayman Revolution,' a game aimed at three year olds," Breivik reportedly wrote, according to a letter received by AFP.
Among other things, Breivik allegedly listed a new chair to replace the "painful" one he has now.
"You've put me in hell … and I won't manage to survive that long. You are killing me," Breivik reportedly wrote while complaining about physical searches.
"If I die, all of Europe's right-wing extremists will know exactly who it was that tortured me to death … That could have consequences for certain individuals in the short term but also when Norway is once again ruled by a facist regime 13 to 40 years from now," the right-wing fanatic reportedly wrote.
A hunger strike, Breivik wrote according to AFP, would be "one of the only" options if conditions did not improve. He reportedly wrote that the hunger strike would not end until police "stop treating me worse than an animal."
On July 22, 2011, Breivik detonated a car bomb outside government offices in Oslo killing eight people, and then drove to the island of Utoya where he massacred 69 in a shooting spree at the summer camp of the governing Labor Party's youth wing.
Breivik denied criminal guilt saying he's a commander of a resistance movement aiming to overthrow European governments and replace them with "patriotic" regimes that will deport Muslim immigrants. Police said they found no evidence of Breivik belonging to any such group.
When his 21-year-sentence is up, authorities can extend it if it is determined he is still a threat.