North Korean Leader Kim Jong Il Reportedly Travels to China to Meet Key Ally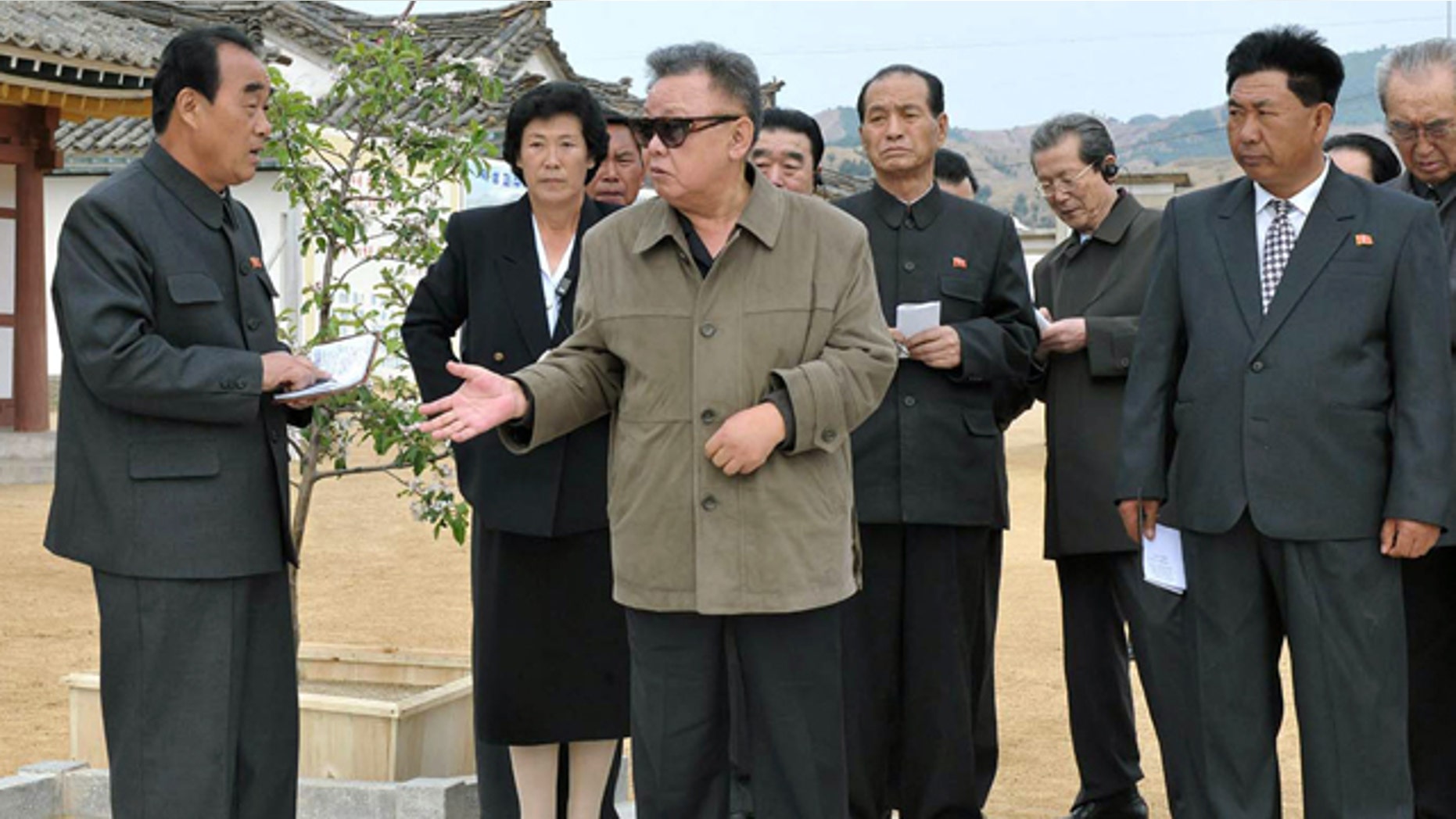 SEOUL, South Korea -- South Korean news agencies reported that North Korean leader Kim Jong Il traveled Friday to his country's key ally and benefactor China, raising confusion over earlier reports that it was his son who made the trip.
The South Korean government said the situation was unclear -- in a reflection of the difficulty of getting information from or about North Korea. The visit would come amid worries about food shortages in North Korea and international pressure on Pyongyang to abandon its nuclear weapons programs.
Yonhap News Agency and others caused a stir with reports that Kim Jong Un, the young son and heir apparent of the North Korean leader, arrived in northeastern China on Friday morning in what would have been his highest-level diplomatic mission. They cited unnamed sources.
Later in the day, however, the country's major news organizations, including Yonhap, reported that it was the elder Kim who had crossed into China. Those reports cited unnamed South Korean government officials. It was unclear whether Kim Jong Un was accompanying him.
Sohn Jie-ae, South Korea's spokeswoman at the presidential Blue House, said she didn't know what officials had spoken to the media "nor do we know whether the story is true." Officials at South Korea's Foreign Ministry and Unification Ministry said they were trying to confirm the trip.
North Korean state media made no mention of any state visit to China, and China's Foreign Ministry and the Communist Party leadership office that handles relations with North Korea told AP they didn't know anything about a Kim Jong Un visit. In the past, the Chinese government has only confirmed visits by Kim's father once he has returned home.
Despite the confusion in Seoul, however, there were signs that a high-profile visitor was in China.
In Mudanjiang, a northeastern Chinese city near the North Korean border that the senior Kim visited last year, security was high along the streets, the director of the main office of the city's Beishan Park, told The Associated Press. He gave only his surname Liu.
He said provincial Chinese leaders converged Thursday night at a government guesthouse known locally as the VIP Building, where visiting dignitaries are entertained.
At Jingbo Lake -- the site of communist guerrilla bases in the 1930s and '40s -- the Jingbo Lake Hotel was closed down Thursday night and its customers were ordered to leave, according to a woman who was part of a skeleton staff remaining. The security measures were lifted mid-afternoon Friday, she said, but she did not know if any North Korean dignitaries had visited the lake.
Though he rarely travels abroad, Kim Jong Il visited China in August last year, a trip that reportedly included a meeting with China's top leader and an appeal for diplomatic and financial support for the hereditary succession.
Kim Jong Un, who is in his late 20s, made his international public debut in October last year after being promoted weeks earlier to four-star general and receiving the position of vice chairman of the ruling Workers' Party of Korea's central military commission.
China appeared to acknowledge if not endorse the North Korean succession when the Chinese leadership's security czar stood on the rostrum with both Kims during celebrations last October that served as a political coming-out part for the younger Kim.
The elder Kim, 69, who himself inherited power from his father, reportedly suffered a stroke in 2008. He appears to have recovered and has resumed his steady round of visits to factories and farms around the country.
China and North Korea have a special relationship, with China playing a significant role in both Kim family lore and modern North Korean history.
North Korea founder Kim Il Sung lived in Jilin city in China in the late 1920s, and it was in Jilin that he trained Korean revolutionaries in the fight against colonizer Japan, according to North Korean state media. Kim Jong Il reportedly visited a school in Jilin city during his trip to China last year.
During the Korean War, China sent scores of troops to Korea to help the North Koreans fight U.S.-led U.N. and South Korean troops. Beijing remains Pyongyang's biggest benefactor, and North Korea increasingly is looking to China for guidance on developing its economy.