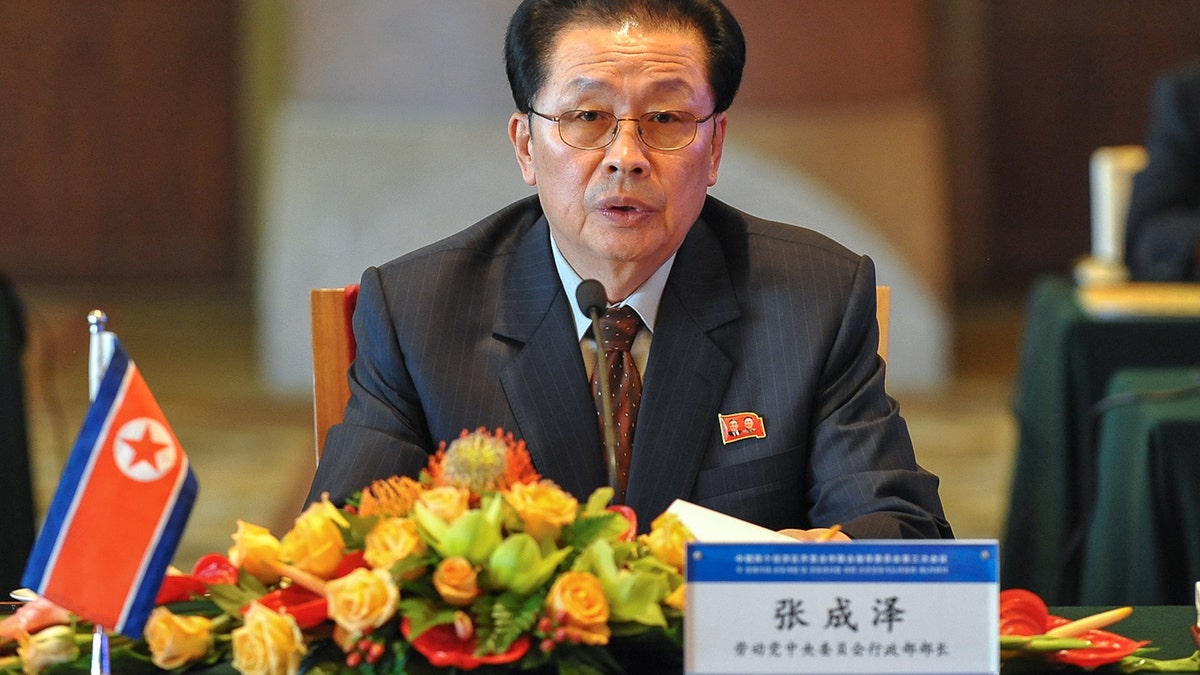 A senior North Korean diplomat has called on the U.S. and South Korea to cancel planned joint military exercises and claimed that the executed uncle of North Korea leader Kim Jong-un was guilty of "tremendous crimes" against the Communist state.
North Korea's ambassador to the United Kingdom spoke to Sky News in what is believed to be the first English-language interview with a senior official from the Pyongyang government.
Hyun Hak-bong told Sky correspondent Alistair Bunkall that Jang Song-thaek had been pardoned "on several occasions" in the past for prior alleged crimes, but the offenses that prompted his Dec. 13 execution were "beyond the red line."
"Well, Jang Song Thaek did lots of crimes," Hyun said. "He made anti-party, anti-government crimes, and as well he abused his power in hindering the national economy and hindering the efforts of the national economy and for improving people's living standards. He spent 4.6 million euro in 2009 alone."
Hyun also detailed the process of Jang's arrest and ultimate execution: "So they enlarged a meeting of the party and handed (him) over to the legal system. So the special Military Court of the Ministry of State Security put him on trial, he confessed to what he did wrong and according to article 60 of the Criminal Code of DPR Korea he was executed."
"According to the laws by the criminal court he was sentenced to death. Well, he was shot to death."
Hyun called reports in South Korean media that members of Jang's immediately family had also been executed or exiled from Pyongyang "fabricated" and "political propaganda by our enemies."
Regarding the exercises, Hyun accused the U.S. of "pursuing hostile policies and threatening the DPR Korea with nuclear weapons," adding "It is high time for South Korea to cancel or to stop the military exercises. And it is advisable for the international community to try hard to prevent such a kind of dangerous military exercises."