North Korea warns of strike on Seoul's presidential palace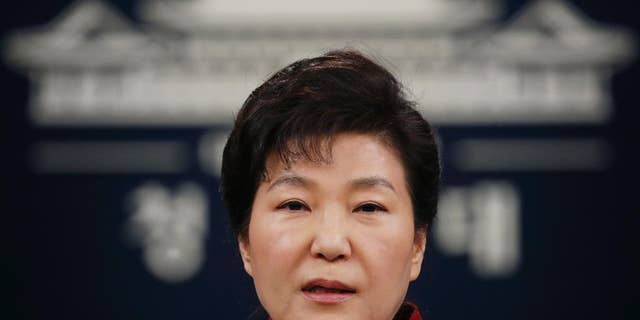 PYONGYANG, North Korea – Upping its rhetoric a notch, North Korea has warned that it will attack Seoul's presidential palace unless it receives an apology from South Korean President Park Geun-hye for "treason."
The warning is the latest threat against Washington and Seoul over joint U.S.-South Korean military drills now underway that the North sees as a dress rehearsal for invasion.
The ultimatum, issued by a unit of the Korean People's Army and carried by the North's state media Saturday, also demanded that Park publicly execute officials responsible for what it says are plans to attack its leadership.
Separately on Saturday, a North Korean propaganda outlet posted a video depicting a nuclear attack on Washington, D.C.
The heightened tensions come as the U.S. and South Korean militaries conduct their biggest joint drills ever.