North Korea using 'multiple' techniques to defy UN sanctions, report says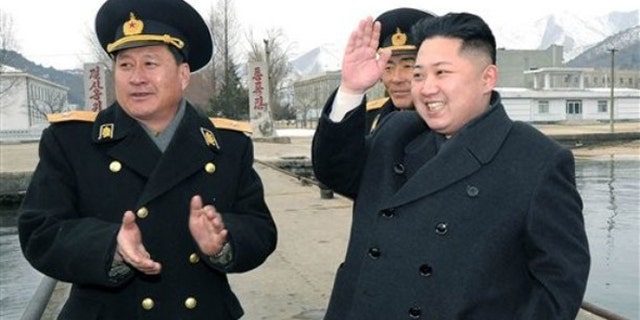 North Korea is using sophisticated techniques to circumvent United Nations sanctions, including the suspected use of its embassies in Cuba and Singapore to facilitate an illegal weapons trade, according to a new U.N. report.
The report, compiled by a panel of eight U.N. experts, said North Korea was also making use of complicated financial countermeasures that make the country's purchase of prohibited goods more difficult to track, Reuters reported.
"From the incidents analyzed in the period under review, the panel has found that (North Korea) makes increasing use of multiple and tiered circumvention techniques," read a summary of the 127-page report released Tuesday.
The panel, which reports to the U.N. Security Council, said North Korean embassies in Cuba and Singapore were suspected of facilitating an illegal shipment of fighter jets and missile parts that were seized last July on a North Korean cargo ship in Panama.
Cuba said at the time that the cargo included "obsolete defensive weapons" including two MiG-21 fighter jets and 15 motors, nine missiles in parts, and two anti-aircraft systems that were being shipped to North Korea to be repaired and returned to Cuba.
Under U.N. sanctions, member states are required to prevent the direct or indirect supply, sale or transfer of all arms and materiel to North Korea, and related spare parts, except for small arms and light weapons. Some luxury goods are also banned from importation.
The North Korean embassy in Singapore could not be reached for comment, Reuters reported.
The Associated Press contributed to this report.
Click here for more from Reuters.