North Korea tops agenda as leaders of South Korea, China meet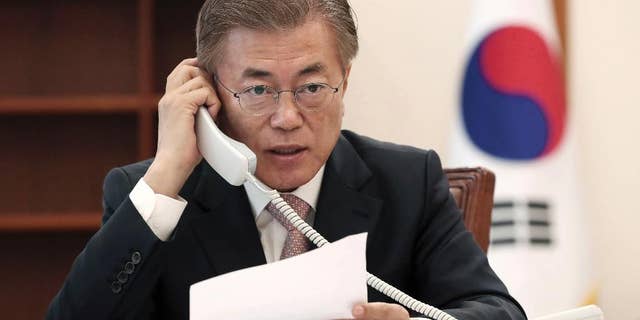 The topic of North Korea was expected to be high on the agenda this week as South Korean President Moon Jae-in arrived in Beijing on Wednesday for a four-day state visit to China.
Moon was scheduled to meet Thursday with Chinese President Xi Jinping, the Korean Herald reported.
The South Korean leader's first visit to China since taking office in May is aimed at mending bilateral ties strained by a dispute over the deployment of an anti-missile system, the Associated Press reported.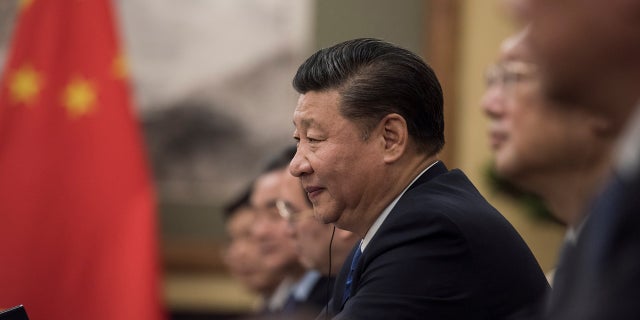 South Korea has resisted China's demands to withdraw the Terminal High-Altitude Area Defense system (THAAD), which it says is needed to counter the threat of North Korean missiles, the report said. Beijing has said it approves of a pledge from Seoul not to expand it.
North Korea has conducted 11 missile tests since Moon took office, the Korean Herald reported.
Meanwhile, Moon would also like to see trade flourish again between the two countries, Arirang reported. Top executives from about 220 South Korean businesses, including Samsung, Hyundai Motor, LG, and others, joined with Chinese firms for a business roundtable.
The South Korean president will attend a joint business forum, where he will deliver a speech, his office told the Korean Herald.
This year marks 25 years of diplomatic relations between the two East Asian countries, according to Arirang.
The Moon-Xi meeting will mark the third bilateral summit between the two leaders, the Korean Herald reported.